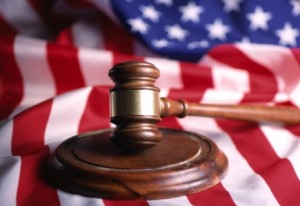 US Bingo Halls are subject to regulations that can differ from state to state. This is why it is rather difficult to discuss about a specific set of regulations that should be applied for any bingo hall in the United States, whether it is a physical one or an online one. Gambling, bingo included is not legal all throughout the United States and you should know this before you either decide to open a venue of this kind or before you try to play on your own.
Eleven US states illegalized online gambling altogether, and bingo falls into this category, too. These states are Illinois, Louisiana, Indiana, Michigan, New Jersey, Nevada, Oregon, New York, South Dakota, Wisconsin and Washington. If you plan to do gambling business in one of these states, then you are out of luck. However, you are not breaking the law in the rest of the US if you decide to gamble and to play bingo. These activities are legal as long as other laws are not broken during the gaming process.
US Bingo Legislation
Unfortunately, the laws passed by the House and by the Senate of the United States are not always in the best interest of individuals, and a proof related to the current situation is the Safe Port Act. As one can easily notice, this is a law that deals with the safety of water ports. However, at the end of this act, a small amendment has been added, which makes it illegal for a gambling website to perform money transactions with financial institutions. This is the main reason for which many UK bingo halls and other European ones do not allow US players to gamble. However, it is not illegal for an individual to deposit money into the bingo company's website in order to play.
There are also exceptions when it comes to playing bingo with cash stakes. There are certain states, including Florida, which consider bingo games legal, as long as the funds are directed towards a fundraising. However, such games can only be hosted by charitable or non-profit organizations. Moreover, such an organization must already be at least three years old when the game is hosted. Besides this, the organization also has to be exempted from federal income taxes, under section 501(c) or 528 of the US Internal Revenue Code. However, charitable bingo is not allowed in all the US states.
Taking the example of Pennsylvania, regulations provide detailed information about each category of items that are discussed about. The bingo game is clearly defined, talking about the card that is the main element of the game, its design and the way in which a winning card is announced.
The license can be acquired in multiple ways and for example, a nonprofit organization is only required to pay a $100 annual fee in order to maintain its license. However, costs can vary, depending on the type of organization that requires a license. The license must be kept in full view, so that any bingo player can see it. Individuals under 18 are only allowed to play bingo if they are accompanied by an adult.
As you see, when it comes to the United States, the regulations related to bingo halls, whether physical or online, are quite difficult to grasp. If you need solid advice, you need to decide where you want to start your bingo business. Only afterwards you can start reading about the regulations of that certain state and learn if gambling is legal and if so, under what conditions. In short, you can discover that online bingo games are legal, as long as cash games are not offered, but surely this is not the aim of playing bingo.