Housie, as bingo is called in New Zealand, remains one of the most popular and social games in the country, and in fact, the world today. Traditionally, it was played in the usual format using bingo tickets in halls, with loud and cheeky callers bellowing out the winning numbers as players scurry to blot of their numbers and make the first win. The most loved bingo format in New Zealand is the same format as in the UK– the mighty 90 ball bingo. This type of bingo provides players with a slightly longer game, letting you kick back and take a chance at three possible winning combinations: One Line, Two Line, and Full House. The last of which gets the biggest prize. Keep reading to find out everything you need to know about BingoNZ from the Bingo.org experts.
Best Bingo NZ Sites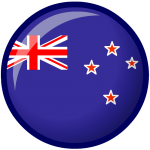 Online bingo in NZ works exactly the same as anywhere in the world. Instead of having a live bingo Caller, a computerised version runs the game, and in bingo chat games, this is done by a live chat host. The online bingo software automatically calculates the winning cards and can even daub them for you if you want to increase your winning chances and play more than one card at a time.
The bingo software, which has been fully tested for fairness, uses a random number generator (RNG) to select the numbers. This means each and every player is in with the same chance of winning per card bought.
When you win, the software will automatically call bingo and pause play. All prizes are awarded directly to your account. The great thing about the top bingo sites is their massive availability across countries and that you can find loads of bingo variants. There's always something new being developed and launched online, which keeps the industry incredibly fresh and millions of players entertained, Bingo NZ is no exception. There are hundreds of sites to choose from, most of which are in English and accept Kiwi currency.
Bingo NZ Rooms Top List
We've put together a list of the best NZ bingo rooms, which are reliable, have secure NZD deposit and withdrawal methods and tones of enticing bingo games. Most top sites nowadays are offering incredible bonuses for joining up to their sites. They generally will offer free money as well as pokies. Pokies games are an ongoing bonus which lets you try new or old games without depositing. They're an incredible way to become a bingo pro and try loads of great games for free.
Bingo NZ Play Methods
In classic Bingo NZ a bingo ticket has 15 numbers in 3 rows by 9 columns. Each row has 5 numbers. The first column of 3 has numbers 1 to 9; the second 10 to 19, and so on until the last column of 80 to 90. In online bingo NZ, there are 3 ways to win:
1 Line
2 Lines
And a Full House
When all 5 numbers in any row on your ticket are called out, you win a line. The game goes on until a player covers two lines of numbers, and then again until a Full House is won, this when you cover all 15 numbers on their ticket and awards the highest prize. Now, as we've said, 90 ball bingo is the standard and most favoured type of bingo in NZ, but because you are playing online there are in fact plenty of bingo options on offer. At our top recommended Bingo NZ sites you'll find:
90, 80, 75 and 30 ball bingo variants
TV and film themed games
Quiz games and bingo chat games
Jackpots and pooled prize pots
Luxury prize giveaways
Free cards and paid games from low prices
Other Types of Bingo Games on Kiwi Bingo Sites
Most Bingo NZ sites now give you the chance to enjoy more than just bingo. They now include plenty of side games, which are great fun. You can enjoy games like scratch cards, slots (some of which have stunning, cutting-edge graphics, and jackpot prizes) and some may even offer traditional casino table games by using the same account and balance. These games allow you to win bingo bonus money which can later be used to play bingo games, and can be cashed in upon winning at bingo. It also means you get a more diversified experience and get to try plenty of new online games.
How We Rate and Review Online Bingo NZ Rooms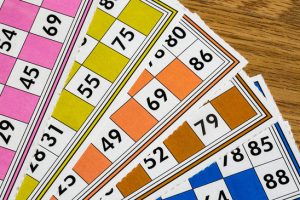 There are heaps of places to play Bingo NZ with top sites. To make everything a bit easier for you guys and save you a whole load of time, the team of experts at Bingo.org have scoured the NZ Bingo online scene to find the best places to play bingo. This means you can easily discover the best sites, bonuses and payment methods by getting insights from expert and user reviews.
Every Bingo NZ site we recommend has been reviewed carefully and when you play at a bingo site we recommend you'll be playing some of the best bingo online We look at sites offering the best bonuses and promos, security, easy-to-play games, reliable support options, graphics and the mobile site options availability and quality. We then give every site a score based on the above which is then combined with the scores from real users and players to give a final rating of the best online kiwi bingo sites. Detailed reviews of bingo sites can be found here.
Bingo NZ Bonuses and Promotions
Bingo NZ rooms online are brimming with superior offers you would not find offline. The massive amount of online bingo sites equals enough competition to rack up some pretty nice sign up bonuses, like receiving additional funds to play with when you deposit $10NZD.
Deposit bonuses can even have a match rate of up to 500% to top up your deposit. There are special games and promos, daily offers and giveaways. Some sites are handing out no deposit bonuses, therefore, free money to players who register, and these are extremely popular at the moment. Be sure to check the T&C's as there may be some conditions to the bonuses such as wager requirements or certain game limitations. Find out more about online bingo Deals and the best Bonuses now.
Mobile and Tablet Bingo NZ
A great feature that nearly all sites are taking on board is the mobile version which allows you to play and wager on the move from your smartphone or tablet, so anytime you have a few minutes to spare, you have entertainment in the palm of your hand. You've got two choices when you want to play bingo on a mobile or tablet, download the app or use the mobile site. You can find out more about mobile bingo here.
Gambling and Bingo NZ Legislation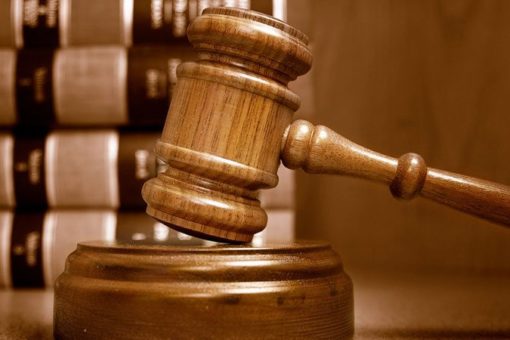 Despite the high interest in Housie, there are no existing native New Zealand companies that offer online kiwi bingo. New Zealand law states that no interactive gambling sites can be hosted within NZ borders so the government does not give out online gambling licenses which allow companies to offer online bingo. For those interested in the detail these regulations originate from the 2003 New Zealand Gambling Act.
Don't panic, it's not all over just yet. Online Bingo NZ can be played on foreign sites, making it completely legal as they are run and hosted outside of New Zealand borders. This is called "remote interactive gambling". Now an important part of this legislation is that it bans both onshore and offshore marketing in New Zealand. This means bingo sites can't market towards Bingo NZ players. This doesn't mean online bingo doesn't cater for Kiwi players, they do and you can find great online bingo in a matter of moments, fully within the law. One important consideration arising from this is checking if the bingo site offers NZD as a currency. If you choose to use a site where they do not you, may want to confirm the exchange rates offered on your chosen withdrawal/deposit method. For example, in the case of e-wallets, the exchange rate is a little under that offered by banks.
Bingo NZ Payment Methods
Any Bingo NZ site will have a wide selection of payment methods. As a player, an important consideration is that these options are fast and reliable. A common form of payment is by credit card, like Visa and MasterCard. This offers simplicity as all you need to do is enter the card details. Most sites allow you to save these details also, so next time you deposit it is effortless. An equally popular method is via E-Wallets, like PayPal, Skrill and Neteller. All these methods are safe and secure; the choice all comes down to personal taste and perhaps the deposit and withdrawal limits of your chosen method. Find out more about online safety and transaction protections when playing online bingo from the experts at Bingo.org
What are you waiting for, get involved in the action right now and start playing Bingo NZ with a Bingo.org recommended room!