Bingo is becoming big business in the States, which is not surprising when you know the industry is worth a whopping $10 billion in the USA alone and $20 billion worldwide! 60 million bingo players can be found in the US, these are either regulars or just occasional players – together they make up a massive 1.2 billion visits at bingo halls throughout the country. With so much going on in the industry, many are left questioning what the best online bingo sites out there are. 
Bingo is extremely popular throughout the world, but the mode of play is changing. Fewer people are attending the traditional bingo halls and are instead playing from wherever they want via mobile, computer or tablet. There's nothing better than squeezing in a quick game of bingo on the bus, whilst you walk to work or during a lazy evening on the sofa, especially when you're playing on the best online bingo sites! Bingo's popularity has led to loads of new developments and innovations within the industry. Sadly, not all of them have made it to the US due to strict online gambling legislation and some international sites not accepting US players, but don't fear. This is not the end of the road for US citizens and online bingo as we'll tell you how and where to play for the best online bingo sites for US players right here.
Best Online Bingo Sites: Origins of US Bingo
The earliest game that is similar to the nowadays bingo is "Tombola" played in Italy, about five hundred years ago. The maturation of the game took place in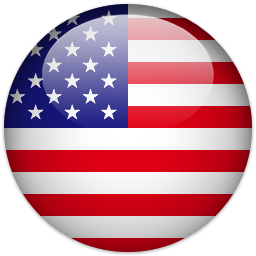 France and the "Le Lotto" game was subsequently created in 1778, featuring 27 squares and 90 numbers – although there were three rows and nine columns, numbers were only featured on five squares of each of the three rows. From here, the design of the modern day bingo games was inspired.
Hugh J. Ward copyrighted the Bingo game after providing it at various fairs and carnivals in the Western Pennsylvania and Pittsburgh areas in the 1920s. Edwin Lowe managed to further improve the popularity of the Beano game. He took it to New York in the 1930s and there, he started playing it with his friends. The word Bingo was featured during a Beano game, although the British were using it much earlier, starting with the 1770s.
Lowe created a Bingo game with two variations: you could either buy 12 cards for $1 or 42 cards for $2. Since then, the game of Bingo became much more popular, spreading to the entire US during the 1940s, remaining popular up to this day. It was, in fact, American citizens that helped developed the 5×5 bingo card format that is now used in the preferred US 75- ball bingo variant.
Best Online Bingo Sites USA: About 75-ball Bingo
Bingo is not universally the same throughout the world and one of the most popular variations in the States (although many would have an intense debate about what the best online bingo is) is the 75-ball bingo game. This is a game in which you have to concentrate on numbers from 1 to 75 that are placed on the five columns of the card, labelled with the B-I-N-G-O letters. Each of these columns usually bears numbers out of a set of 15. Moreover, the centre space of the card is a free space and it is a pre-filled one. 75-ball bingo is the most popular bingo variation played in the United States today and millions get involved as it offers both the pace and prizes to impress most players.
Why are CyberBingo, BingoBilly and BingoFest the Best Online Bingo Sites for US Players?
If you want to play bingo online in the United States, you will want to be playing at the best online bingo sites available. This means trawling through the internet and checking different sites or using our recommendations made by the Bingo.org experts. This way you will know you are playing with the best online bingo sites in the US.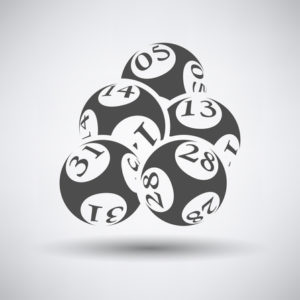 If you check out the multiple offers available from websites, in the end, you will surely get to CyberBingo: which has been online since 1996 and gives you $10 upon signing up. Your first deposit is multiplied by a 5x factor and you also get other bonuses down the road. Moreover, a lot of games are available, both paid and free so you have plenty of variations to choose from when you decide to play here and be part of a friendly community. CyberBingo is definitively one of the best online bingo sites available to US players.
BingoFest is another popular bingo website for US players (and in our opinion certainly one of the best online bingo sites) and it recently underwent a facelift. You now don't only have the possibility to play games, you can also rate them. You can create a custom profile and you can get in touch with other players on the website, as well. However, you shouldn't neglect the bonuses that you stand to win, starting with a $10 one right when you sign up. There are plenty of other offers available that you should check out, as well as the variety of bingo and side games.
BingoBilly, is our last recommendation for the best online bingo sites for us players (although we do have other sites we recommend, as you can see above but these are our top 3), offers players a great choice when it comes to bingo rooms. Their site is easy to use and they welcome US players with open arms and get deals for depositing on any day of the week. Players and reviewers love this site alike and they have amazing monthly deals, which are constantly updated and an amazing matched deposit deal available to all players!
How Do We Determine the Best Online Bingo Sites for US Players?
The Team at bingo.org go through all the bingo sites available to US players and rate and review all aspects of the sites, from gameplay & security to payment options and jackpots as well as bonuses for both new and existing players to name just a few of the aspects we look into. Along with this, we compile real user reviews submitted by players just like you to give an overall score and rank the bingo sites accordingly. We then look at all the stats and decide which are the best online bingo sites to recommend to you
Best Online Bingo Sites: US Availability and Legal Overview
The introduction of online bingo for US players easily allows any American players to play bingo online from the comfort of their own home at the best US online bingo sites and all it takes is a few minutes to open an account- any good site will lead you through the process step by step.
Not every bingo site online will accept US players, because they are aiming for the European market. However, many bingo rooms are open for US players and you can find them in the list above.
Bingo is a fairly popular game in the United States, but considering that money is at stake in most of these games, the US regulates it just as they do with other gambling games. However, given the fact that each US state has its own code of laws, it's a bit difficult to say that one size fits them all when it comes to the legal aspects of the US bingo game. It is legal to play bingo throughout the United States, although you will have to play at an established location. Licenses are issued to operators who need them in order to provide bingo games and there is the possibility to organize charitable bingo games that are not taxed, but there must be proof that the raised funds are headed to a charity.
Can I Play Online Bingo From The USA?
Millions of people from all over the world love to play online bingo. In some places, like the UK, the game has really exploded and the choices to play online are nearly endless meaning it's easy to find the best online bingo sites. But what about those of us who live in the US?  Many sites focus exclusively on the European market, but there is no shortage of fun and safe places to play bingo online in America. Thankfully, the bonuses for signing up are just as generous. All you need to do is take a few minutes to set up an account at one of our recommended best online bingo sites. Of course, these sites offer all the same games, bonuses, and jackpots you'll find on sites which are off-limits to Americans. Best of all, some are even giving away cash for free; you don't even need to make an initial deposit. Take BingoFest as an example, they have an amazing community atmosphere, where you can create your own profile page, friend your "bingo buddies," play slots and partake in jackpots over $50,000. It won't even cost you a penny to get started. For Bingo.org members, we can make you an exclusive offer of $30 free just for signing up.
It can be tough for newcomers to distinguish which sites are reputable and which aren't, but after reviewing and working with loads of online bingo operators, we are happy to give you are most trusted recommendations for the best online bingo sites. If you're in the US and feel the itch to play bingo but don't have a local hall nearby, don't fret. Just log on to any of our recommended best online bingo sites, and you can be playing with free cash for big jackpots within minutes!