Whichever way you fancy playing bingo, either in a bingo hall or on an online bingo website, you always want the odds to be in your favour. There are quite a few tricks and tips you can use to increase the odds of getting a win at bingo. Since bingo is a fairly simple game to understand, the bingo strategy techniques you can use to increase your probability of a bingo win – real money included – are equally simple.
How To Win At Bingo Tip #1: Gain Experience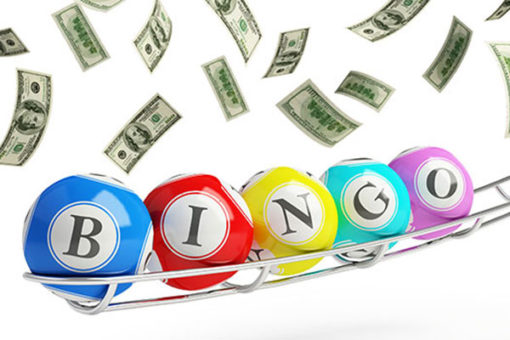 Anyone can play and win bingo as the rules are not complicated. Yet any experienced player can tell you that understanding the rules is not enough when it comes to winning bingo strategy. One important rule of thumb is to learn about the prizes and what criteria you need to win the jackpot. In certain games, there would be a number of prizes which can be won for particular combinations rather than the completed rows. There are many ways to win at bingo!
Playing in the top bingo sites is like learning a new skill, and new skills require preparation to understand the game and most importantly, practice your bingo strategy to become familiar. There is a multitude of sites where you can play bingo, win real money, and have a great time. Many also have free games available and what's more, you are given a chance to give your luck a go to win bingo bonuses that are on offer. Over time, you will learn all the nooks and crannies about how to play bingo, win real money, and enjoy yourself at the same time!
Another bingo strategy – and one of the less obvious ways to win at bingo – would be to talk to other players. Usually, chat rooms of most online bingo sites have a friendly environment and fellow players who are more experienced are always keen to help out and point you in the right direction as to what bingo strategy or strategies are best to use to win at bingo. You can learn about bingo win patterns and tricks like the bingo win patterns too – these insights can greatly improve the way you play the game in no time at all.
Win At Bingo Tip #2: Play Multiple Cards
There are a couple of differences between traditional bingo and online bingo. Firstly, there are various restrictions on the amounts of cards you can play in a bingo game. In general, for online bingo you can usually buy up to 250 cards or more than 250 cards, depending on the room rules. Players are allowed a much lower limit when buying cards in traditional bingo. Secondly, in traditional bingo you need to be attentive in order to hear and mark the balls called out. There have situations where players "sleep a bingo" meaning they call out bingo after the next number has been called, which doesn't qualify the win. When it comes to online bingo, there is no need to hassle as the called out number can be set to be automatically marked out.
In hindsight, you don't need to limit yourself to a small amount of cards and concentrate on marking them down. With online bingo, it makes the game a more enjoyable experience and simultaneously gives you an opportunity to increase your odds. And it's all worth it when you finally win bingo!
You instantly increase your odds when buying multiple cards – this is one of the most commonly-used ways to win at bingo. When a number is called out, you're missing out if you only have one card, but having several cards to play, means you're more likely to cross it off on another card in your possession. It may even be the case that a number called out can be crossed off of multiple cards you have. It's important to keep in mind that by increasing your odds, there's no need to break the bank while doing so. The smartest option would be to see how many cards are being played and how many players are in the room in order to find out the average number of cards each player holds.
Let us say each player has an average of 4 cards since there are a hundred players and there are a total of 400 cards. Your aim is to supersede the average, so in purchasing twice as many cards as the average, you effectively double your luck or buying 30 cards, you increase your odds of a bingo win, real money included, by 5 times. There's no need to be a genius at mathematics, but understanding this simple tip of average and probability is a sure way to get a better chance of cashing in that bingo win – real money and all. By increasing the probability of winning, you are also increasing the risk in losing more money since you are paying a higher price to buy-in to the bingo game. Remember, no matter how many cards you have, there's no guarantee that you will win bingo.
In certain bingo games, you can buy more expensive cards for a chance to win a bigger prize, but on a proportional scale, it would be a smarter bingo strategy to increase the number of cards in a game with a lower level prize.Essentially, there are a great deal of matters to consider: the average number of cards held by players and increasing it; the prize pool for the particular game, and your own budget. These are the circumstances which can economically give you a better shot.
Win At Bingo Tip #3: Use Bingo Strategies
When it comes to counting numbers in bingo, it's worthwhile to be assured that numbers are called out randomly. Online bingo sites use a fair and secure system by using Random Number Generators (RNG). Serious bingo players often comfortably comprehend the mathematical concepts of predictability in this numbers game. This would greatly depend on the number of balls used. Theoretically, certain patterns emerge from how the numbers are called. Ultimately, the longer the game takes, the higher is the likelihood that your numbers will eventually be called out – allowing you to win at bingo. Simple, right?
Consequently, if you are limiting how much money you play, your best bet would be to play fewer cards in a wider range of games. It is definitely a better tactic than buying more cards and playing fewer games. You may be able to ascertain bingo win patterns by pacing yourself, although this is quite unlikely. The use of RNGs should in all cases eliminate bingo win patterns as every number is drawn completely at random. Despite the fact that bingo numbers are drawn at random, there are some systems you can follow to understand the predictability of called out numbers so you can turn the tables around in your favour. There are two leading bingo strategies to help you.
Granville's Strategy
Joseph Granville was a financial prediction expert in the United States, who was known for creating strategies in order to invest successfully in the stock market by means of the 'on balance volume' (OBV). This theory has been used to predict price movement, but this same concept can be applied to all bingo games to increase the probability of emerging winning bingo patterns.
Granville's strategy, simply suggests selecting the numbers on the card with an even distribution and a symmetric order. When it comes to selecting the numbers on your cards, there should be the following:
An even number of high and low numbers
An equal number of odd and even numbers
The same amount of numbers ending between 1 and 9. Essentially this means that you shouldn't choose numbers like 21, 31, 41, 51 and so on in the same card.
This theory applies when selecting the cards you wish to play. So regardless of the number of cards you are playing, having the same numbers repeated is not advisable as you may have numbers which are absent in all your cards. Certain land-based casinos have randomly assigned cards, however especially with online bingo sites, you are given the freedom to select the cards you wish. This depends on the conditions of the bingo game you are playing.
Tippett's Theory
Leonard H.C. Tippett, a British statistician created a simpler strategy which is surprisingly less commonly used. Tippett's bingo system emphasises that the key element is time. By determining the length of a game, the probability that a range of numbers is more likely to be called out. Let's take the 75-ball game which has multiple variations in hitting bingo within the 5 x 5 square. The basic rules you need to follow are:
For the shorter special games, choose bingo cards with numbers closer either to 1 or to 75.
Choose bingo cards, closer to the median number, which is either 37 or 38 when it comes to longer games, such as the complex patterns or bingo games requiring a 'full house' to win bingo which means completing the whole table.
By looking at the bingo win patterns, you can decipher which games are more time consuming. Line bingo tends to be the shortest version, as either a horizontal, vertical or diagonal lines need to be marked off. It is definitely faster than the complex patters such as the Flag, Bullseye, Butterfly and Candle.
The median number rule can also be applied to the 90-ball game. So choosing numbers closer to 45 increases the probability of hitting jackpot in a longer game. However, it's best to keep in mind that with 90-ball games, it's much harder to figure out the game's time length. This is especially true when there are allocated prizes for completing either one line, two lines or getting the full house.
Win At Bingo Tip #4: Reduce the Competition
In certain casinos, whether they are land-based or online, the more players you are competing with, the larger the jackpot. With bingo, it works differently. The number of players doesn't affect the prize money. However, you should aim to play in bingo rooms with fewer people. Why is this an effective bingo strategy? Because it increases the odds that you will win at bingo.
Usually, bingo rooms with big bingo prizes tend to attract many players, all of whom are playing – which means in a crowded room, you are automatically less likely to win bingo. Your best bet is to find quieter rooms; generally you should avoid peak times, where it is likely there is a large number of players online. Playing in a limited field, weekdays or odd hours would immensely improve your chances of getting a real money bingo win. One bingo strategy would be to do some research to check how many players are engaged in online games at particular days or times.
Win At Bingo Tip #5: Make the Best of the Chat Rooms
When you are online, remember to use the chat rooms. They usually have a fun atmosphere and you can not only speak to other gamers in search of advice. The chat rooms are another opportunity to win special prizes. Many new players are unaware of the competitions happening within the chat rooms and aside from the main bingo game. Even by keeping the option open and not using the chat, you can keep an eye out for and win bingo prizes.
Win At Bingo Tip #6: Read Reviews
Doing a little research before heading to a bingo room, can go a long way. You can get advice on the best bonuses and offers around and find out the best strategy to increase your odds. You can even find out which are the best bingo rooms, online bingo sites and bingo strategies to choose from.
Win At Bingo Tip #7: Enjoy Yourself
That's our rundown of all the best strategies you can use – we hope that you are successful in using one of our ways to win at bingo.The most important thing to remember is that bingo is after all a game. It's definitely fun to win bingo too but even on its own, watching the numbers roll and marking numbers can be an exhilarating experience!