Bingo is a lot of fun, but if you are curious about other games as well, at Bingo.org we are now offering you the possibility to play free online casino games too! Just enter your preferred games rooms, whether you fancy a quick game of BlackJack and Keno or whether you would like to try your luck with a game of Roulette or spins on Slots, we have all you need just on one page.

Casino Games to play online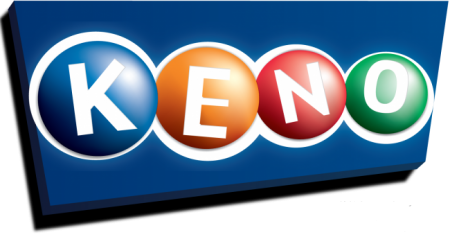 Unlike some of its younger brothers, Keno affords its players a somewhat relaxing experience and although the name itself has Latin or French origins coming from the word five for the five numbers which were drawn in the first version of the game, Keno is thought to originally come from China and was brought to the rest of the world via Chinese workers who crossed the Pacific Ocean to aid other workers in building the First Transcontinental Railroad. Although the game has been around for quite some time, it has altered very little and basically operates like the national lottery does – players choose specific numbers out of eighty according to their own personal preferences and then balls are drawn, the amount the player wins is dependent on how many matches his marked paper has to the drawn balls.
Of course, while this does sound somewhat simple, a fun fact to add here is that the probability of a player hitting all twenty numbers is around 1 in 3.5 quintillion and even if every person now alive played one keno game every single second of their lives, there would only be about one complete twenty spot winning ticket to date!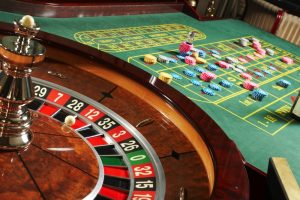 So loved is the ubiquitous roulette wheel that one can't even look at a casino advertisement without seeing one poking out of some place or other. Originally born in its modern form on the
French shores, roulette is thought to be something of an international collaboration as it amalgamates aspects of the English wheel games Roly-Poly, Reiner, Ace of Hearts, and E.O. and the Italian board games Hoca and Biribi. Furthermore, it is thought to have stolen its name from an already existing French board game which was also called "Roulette".
Although roulette wheels everywhere have black and red pockets for the white ball used to determine the winner or winners to fall into, there is a main difference between American and European roulette in that American roulette has a double zero marked pocket while the European roulette wheel does not – although on the surface this may seem to be a merely aesthetic difference, the fact is that that one pocket gives the casino a greater house edge than a European roulette wheel would. For an almost 50/50 chance of winning, one should stick to betting on just black or red when playing European roulette.
From the young to the old, there are few people who haven't encountered or at least tried their luck at a slots machine (digital or otherwise) at one point or another in their lives. Born in Brooklyn in 1891, the original slot machine was based on poker and had five drums instead of the three which became characteristic of old school type slot machines where winnings would be calculated according to how many matching fruit symbols one would get on the turning drums stopping. Although nowadays slot machines in brick and mortar establishments are worked by the touch of a button, the first slot machines came with a side lever which earns them the name of "one-armed bandits" (because they'd take your money quickly and unexpectedly).
Whilst the physical appearance of the slots machine may have changed slightly, the game itself has pretty much remained the same – slot machines have currency detectors which validate the money inserted to play and the amount one gets in winnings depends on the specific pattern of symbols which come up once the reels stop turning. The first machines only catered for wins which had one specific pattern, however today, you can win with a multiplicity of different combinations.
With its supposedly Spanish roots, there are few casino games which have been attributed such exotic beginnings and while many other games have a clear history demarcating their dispersal throughout the world, blackjack tends to be something of a black horse in this field. Despite its unclear background, blackjack's rules are some of the easiest in the business and it is partly for this reason that its reputation has reached such gargantuan, mythical proportions and led to tens of spin-offs. As aforementioned, blackjack doesn't take a remarkable amount of skill and in fact, once you know what you have to do and apply patience, it's pretty possible for even a rookie to make a killing.
The main objective is reaching the holy number of twenty-one – more than that and you go bust, much less than the dealer and the other players and you lose anyway. Indeed, in this case, the dealer's hand does actually count as you are playing both against him and the rest of the table. Your objective is literally getting as close to twenty-one as possible – the person with the closest number to twenty-one is the winner! In this case, the trick is knowing when to stop and when to risk going on.