Welcome to Bingo.org, one of the leading websites dedicated to the amazing game of bingo. Launched in 2008 by veterans in the industry, Bingo.org has quickly established itself as a leading portal and authority on the game of bingo.
Bingo.org: Here Who We Are
With thorough reviews and updated online bingo hall promotions, Bingo.org strives to be a top resource for all bingo players. Professionally designed, Bingo.org is more than just a bingo hall review portal. We also have very unique article about Bingo including history and international bingo coverage. One thing that sets Bingo.org apart from it's competitors is our integrity and our commitment to our website users that we will provide honest and thorough reviews of online bingo halls.
We know how precious your gambling budget is and as bingo players ourselves, we love to have the best possible experience when playing bingo online. The staff at Bingo.org have a love of the game of bingo that shines through in every article, news story and bingo hall review that is found on our website. If you would like us to cover a bingo event or story on our website please contact us.
The Friendliest Chat Managers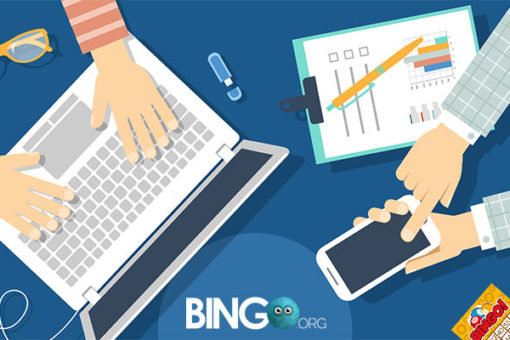 At Bingo.org we spend many hours investigating which sites meet our stringent standards and make sure they offer great value to you as a gamer. We take into consideration things like quality of play, ease of use, value and one thing that is very important to us – how friendly are the chat managers.
Having a friendly chat manager may seem like a low priority, but when you are an excited newbie, or an experienced player who just needs a little help, a chat manager becomes very helpful. Some online bingo sites concentrate on the gaming experience and forget that everyone has to get a start from somewhere, or gets stuck somewhere along the line.  Chat managers play a big role in making you feel comfortable and helping you get the most from your game.
Chat managers are also called moderators or hosts, or CM's for short. They have many roles to fulfill, but their main ones are to look after the room and help out with any problems, monitor the chat, look after the roomies and run chat games. Handing out points and prizes to chat game winners is also another job they have to do. The most important role the chat managers have is to answer the questions you online gamers have, no matter how trivial or embarrassing it may be. And they LOVE to help.
Work With Us
The qualifications required to be a CM on all the sites we offer here at Bingo.org, is to be passionate about bingo, to know the site they work for inside out, be outgoing and very friendly and want to help other gamers. Many top players become CM's and do a GREAT job being welcoming and making the room fun. They make sure the room is happy and working well together, so much so, you'll notice the rooms that have chat managers or moderators are much busier and much more exciting.
Check out all our sites and find the rooms with moderators and see what you think. They really do increase the fun of game. All rooms insist they are the friendliest of all, but what do you think? You'll have to comment and tell us who you think is the friendliest of them all are – with all the great sites on Bingo.org, it'll be hard to find just one…