Each online bingo site has a huge variety of games on offer. We have covered the rules and how to play bingo games in other areas of the site and the main differences in the most common forms of bingo games – 75 ball Bingo, 90 ball bingo and the increasingly popular 80 ball bingo. So what do we mean exactly by bingo games?
Best Bingo Rooms Online
Common Bingo Game types
One of the biggest variants between online bingo rooms is the huge number of different types of games they offer and not specifically down to 75ball, 80 or 90 ball bingo games, but their progressive jackpots, multiplayer games and other offers and special graphics or bonus bingo. Another thing to mention before we go into the game types themselves is that most bingo rooms often change up their game offers and add new ones all the time. This is to make sure their players don't get bored of the same elements or prizes and keeps the bingo games on offer nice and fresh for the users. Of course standard games will always run but often the special games will change on a monthly basis, and many games are specific to the months they are in, with related prizes in the games, for example around Christmas and Easter most rooms will run many games associated with those holidays to keep you entertained and prizes matching those occasions.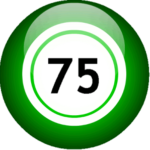 Otherwise known as US bingo, we cover this game type in detail on our specific 75 ball bingo page, but a quick overview is that as the name implies 75 balls are used in the game and players use cards of grid 5 x 5. A Win is achieved through marking off a pre-determined pattern (most commonly horizontal, diagonal or vertical pattern). BingoHall has some fantastic and large player based US Bingo games – Dollar game is currently our fave, $1 to buy your ticket with a $2.5k prize.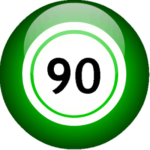 This is the standard bingo game in the UK and uses 90 balls. The cards are made up of a 3×9 rectangular grid each line has 5 numbers and 4 empty black. The game is played on 6 tickets. Each number can only be called out once. A winning pattern is based around 3 successive patterns (each pattern can get you a win – and each has its own prize attached to it). The patterns are "any 1 line" (i.e. All numbers on one line are marked), "any 2 lines" (i.e. All numbers on two lines of the ticket are marked) and the "full house" (i.e. all 15 numbers on one ticket are marked).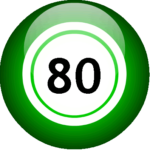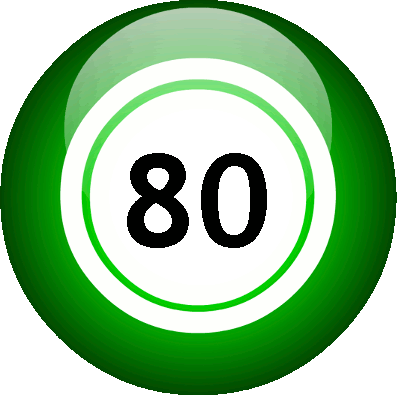 On our bingo rules section you can find even more details of the 80 ball bingo, at a glance this is a middle ground between 75 and 90 ball bingo and has become ever more popular in recent years. It is played on a 4 by 4 card with each column having a corresponding colour (red, yellow, blue or white. The winning card having matching numbers called to a pre-determined pattern for that game. For example a diagonal line across the card.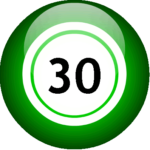 This type of game can be played as a variant of either 90 ball or 75 ball bingo (and 80 ball for that matter). The only difference is the speed in which the game is played; the numbers are called off much faster than in regular bingo games. This game type is excellent for mobile and players looking to fit in some quick games, it also is one bingo game where online play with auto-marking of your cards in our opinion is much superior gameplay to that in a bingo hall where speed bingo can be a bit stressful.
Chat Bingo Games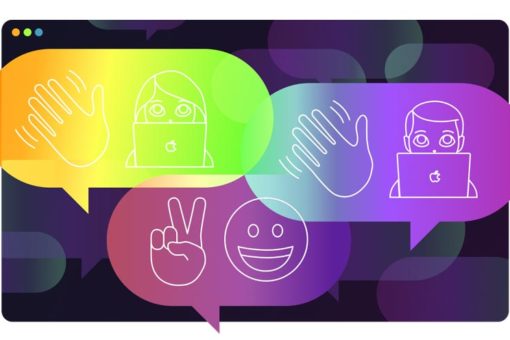 Chat games are just that, bingo games where the online room encourages players to chat to each other and build a sense of community amongst the online players within that room. Usually taking part in chat games will get you extra bonus points or credits, which you can use towards new bingo tickets for regular games or to qualify for special bonuses and prizes .
Some rooms such as BingoBilly have both regular and promo chat games, the main difference between the two is the eligibility you need to take part, based on whether you are a top user or not, so that they can tailor both he game and prizes towards the respective players.
Bingo Rooms use chat game moderators to make sure that the chat is going well and each room usually has strict policies over how people address each other win the chat games. It's worth looking into each room chat games as it's a great way to be part of the community and also you usually get great bonus offers by taking part.
Pre-set Bingo Game Jackpots
Bingo game type is based around a pre-determined pattern in 75 ball bingo or a full house in 90 ball bingo (it can be other patterns of course aswell  but these are the most common forms). The winnings for getting that pattern is called the jackpot, and in this game type, the jackpots are specified prior to the game starting (and in most cases does not rely on the number of persons playing or the cost for the tickets as other regular games can do). As an example of this we draw your attention to Wink Bingos Saturday night guaranteed jackpot, it starts ay 10pm each Saturday, card price is 50p and the jackpot is £5,000!!
Progressive Jackpots Games: Like the pre-set bingo games mentioned above, Progressive Bingo jackpots are a type of game where the starting prize is fixed before the game starts, then grows as more and more players buy tickets to the game. Usually, they have a specific terms on them such as a full house or black out must be completed with the first 50 numbers called otherwise the jackpot progresses to the next game, so the jackpot can grow and grow until a winner is found. Costa Bingo is one of the best sites for progressive jackpots on both their 75 ball and 90 ball games. The prizes are usually very good and run very often, some rooms can take to long for the jackpot games to rollover into the next game.
Multiplayer Bingo Games: This is a great concept for spicing up bingo games. And this is a reason why we love online bingo games as they offer you the chance to play game types that do not really work in actual bingo halls. Multiplayer bingo games allow you to team up with other members of the online bingo room for specific games and essentially share your cards and therefore, the winnings and the prizes amongst your team. Great way to play with friends and in more of a team environment in what is seen as a single play type of game. Rooms will vary which games can be played as "multiplayer" and not all rooms do support this type of game play, we would recommend BingoHall for multiplayer bingo games.
Multi Variant BingoCan't decide which bingo game is for you? Multi variant bingo is as the name suggests a game made up by combing the elements of traditional 90 ball, 80 and 75 ball bingo games, this allows you not to have to jump from room to room to play each of the varying styles so it's a great option to increase the novelty in your bingo game play. Some bingo rooms have great games such as "time out tavern" or "variety".  Variety has a fair play set up with a max of 12 tickets per player, and each ticket costs from 10p up. Time out tavern game has some big prize pools up to £1000.
Free Online Bingo Games
Most online bingo sites will also offer free games of bingo for players to get used to their rooms game types and how their websites work. Also it's good to have some free game options to play at your chosen bingo room add chat to your friends while you wait for the jackpot and prize games to start. Although a couple of bingo sites are real money bingo only, most offer you free play to play against real people to get to know their software and website.
Now granted, bingo is not a hard game to learn but once in a while, a beginner will want to play free bingo for a few rounds before putting up their money, just to get a hang of the games. I know some of you are wondering how you can play free bingo and win real cash.
Many online sites let you play free bingo and win cash prizes because they credit your account with a free tenner or so on initial registration. These free online bingo games are the bingo hall's way of showing you they believe in their site and software as a great online bingo home.
Some sites require you to register as a free player before letting you play free bingo games or get your free bingo cards. This is so the bingo sites don't get scammed by giving out free bingo tickets and money to the same person over and over.
Sites will often off a type of "free roll" where it's free to enter the bingo game and win either cash or prizes such as a car or TV – this is a type of incentive to reward existing and entice new customers. These type of games are very popular and we encourage people to get involved as it's a great way to both see if a bingo room works for you but also tend to be a lot of fun for the user.
Special Bingo Games
AS we mentioned at the top of this piece the number of specific games each of the online bingo rooms have is huge and we don't have the space on the site to review all of them, also as mentioned rooms will often change up their game types on a regular basis to keep the entertainment levels as high as possible for their players, so we suggest checking out our special offers page for the latest games out on the market. That being said we have picked out a few of our favourites here and gave a brief intro to each of them;
1. Deal or no Deal
Cool game based around popular tv series, this is usually offered on several online bingo rooms, as it's such a popular game. We picked Titan out for this one a their jackpot on the 90 ball DOND game is now at £75,130 which is enormous. Standard rates of the card entry and the jackpot rules are good.
They have incorporated 4 prizes into the bingo game and if you are a winner, you will get a call from "the banker" as in the TV game and you must decide to take his offer or stick with the prize allocated in your box. It's a exciting element to the game a stick or twist that has a great draw to the bingo game.
2. Lucky numbers
Again this is on several bingo sites, but we have chosen betfred as the example blow as we feel the bonus and prizes they have given out for this game are better than those offered elsewhere.
The lucky numbers bingo game is a regular 90 ball game where you also get to pick out three of your lucky numbers to play for a jackpot prize, if those numbers are called as luck you qualify or win, it's as simple as that but great fun and another dimension to the traditional bingo game.
3. Who wants to be a millionaire?
In this bingo game, 12 fixed jackpots are available where the top jackpot is, yeah you guessed it 1 million pounds, the caller as in the series is actually Chris Tarrent so you get the same studio feel, you also get a free lifeline scratch card if you fail to hit it lucky.