To play and win at online bingo as with any brick and mortar bingo hall, you will need to buy your bingo cards. Therefore one of the most important things to consider when choosing an online bingo room to play at is which online payment methods are available at the bingo site for you to easily deposit your money and also receiving your winnings and jackpots.
Best Bingo Rooms Online
Some bingo rooms actually make it quite hard for the players to withdraw their bingo winnings, and those sites we don't consider to list on Bingo.org. That being said any of the rooms we do review have a multitude of ways to deposit and withdraw your money. On this page we cover the basics on the majority of payment methods / gateways used by best bingo sites to make transactions online.
What is a payment solution for online bingo?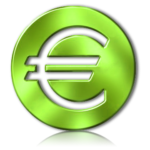 We could write a huge piece about what payment gateways/solutions are and how they work. But that would be pretty boring. To surmise an online payment gateway/method or solution all refer to one thing… A method for processing monetary transaction via the internet. This is done through an e-commerce platform or application- it is an online or virtual equivalent of a physical point of sale or cash register. They work by digitally looking up an account (weather it is a bank account, e-wallet, credit or debit card) and making a transaction from one to another, from the players account to the bingo rooms for a deposit and from the bingo room to the player for withdrawals or winnings.
You can read in more detail here if you wish – http://en.wikipedia.org/wiki/Payment_gateway
What things to look out for?
We believe the most important factors to look at when choosing a payment method for online bingo can be categorized into three sections;
Security – weather or not the technology and company behind the type of transaction have emphasis on making sure both all your information and the transactions themselves are secure and safe from any risk of online fraud.
Ease of Use – How easy is it to set up an account with the type of payment solution, is it easy to use and can you link the account directly to you main bank account.
Accessibility – Is the payment method accessible to all? Is it used by most online bingo sites? Is this payment method available to many or all locations of bingo players?
Which Method is the Best?
All major payment gateways and solutions we have listed on this page are very secure so your details and transactions are safe with them, they are easy to set and use and most are compatible with the major online bingo sites. To select the best method from them is very hard and often comes down to personal taste or familiarity that players have with them. As a rule of thumb, major credit cards and debit cards from Visa and MasterCard are usually the most universally accepted methods of online payments / deposit for online bingo. But many E-wallets such as Skrill or PayPal offer excellent service. Again the which is best question really comes down to personal taste.
Overview of Different Online Bingo Payment Methods
There are so many different payment methods for depositing at online bingo sites. But we try to give a basic intro to the main methods used in both US and UK bingo rooms to accept and make payments to and from the players. We have also added Bingo rooms that we know take this form of online transactions.
Credit and Debit Cards

Visa/MasterCard – This is by far the most common method for online bingo deposits. Very easy to use and very secure. Usually when your register an account with a bingo room you can set up a card associated to it, you enter the details on the card and make the payment. Most bingo rooms will also allow you to save the card details (you usually have to add in billing address full card numbers, expiry dates etc. etc.). And then once these are saved with the said bingo operator you only need to ad in the ccv number (last three digits on back of card) and one other verification step to make a deposit. So it is a very easy and very secure payment method. When it comes to getting your winnings, usually the bingo room will just allocate the winnings back to the card you have used to deposit, so it's quickly acceptable and an easy process for bingo players.

Maestro – This is a form of debit card often found in the UK, while its popularity is on the decline from banks as above most bingo rooms accept this type of payment and works in the same way as Visa/MasterCard as above.
American Express – The methods of payment on Amex (American express)= work in the same way as other major credit and debit cards as described above. However often UK Bingo Rooms may not accept this type of card (due to the high processing fee they are charged) so it can limit the number of places you can play if you decide to use Amex. However as it is still a popular method in North America most US Online Bingo rooms do accept American express – Vic's Bingo, BingoHall and CyberBingo for example all process deposits made with Amex.
E-Wallets
An E-Wallet is a payment gateway that is linked to your bank account or credit and debit card, and you either top up your account i.e. a pre-paid amount is deposited or your card is charged through them rather than those details being given to a third party. This is a very popular way of making transactions online and in particular for bingo rooms, when players do not want to give out their bank info directly to the rooms. The E-wallets listed below all work in pretty much the same way and are the top of their class when it comes to this type of online transaction.

PayPal – One of the first and most reputable e-wallets. In the UK most bingo sites allow you to make withdrawals and deposit via PayPal, however in the US this option is more limited. You can read more about PayPal bingo sites here.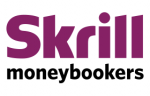 Skrill/Moneybookers – Skrill and Moneybookers are the same company. Moneybookers was a skrill product and was then rebranded and along with Neteller are the largest emerging e-wallets and are a very secure method of online payments. Most US bingo rooms also accept this method so it's a good options for those based in North America.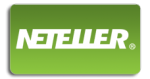 Neteller – Great safety features and overall accessibility are making Neteller one of the best options for online bingo deposits. As with Skirll most US bingo rooms also take this payment option.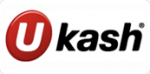 Ukash – For UK bingo players Ukash is a very good E-wallet, less well known than Skrill; PayPal and Neteller it has all the features to make a good online payment solution.
Others
There is a huge amount of other payment methods for online bingo and many different companies who provide excellent service, as we mentioned its often a matter of taste. Here are a few others that are often used by the bingo rooms;
Paysafecard, clickandbuy, eco, Bankwire, papercheck,
The Bingo Rooms will often have a whole page dedicated to what payment methods they accept so take a look at their sites to see if your preferred method is accepted; here are some examples.