Considered to be the cousin of Bingo, no cyber space would be complete without KENO. Due to an ill-deserved reputation that one can't win big at KENO games, many people bypass this section of the online casino in favour of slots and poker, but what they don't know is that you can not only win at KENO, but you can bring in the BIG BUCKS with little to no effort and lots of luck!
Online Casino Keno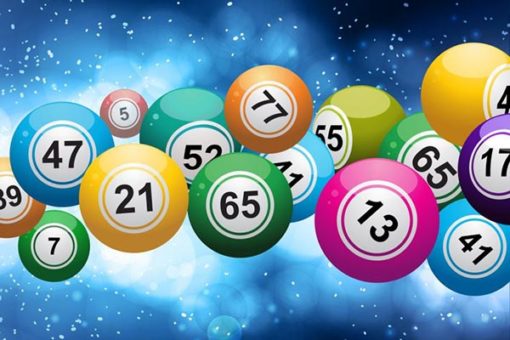 Although there is a certain level of suspense at being at the casino and watching and waiting for your numbers to be drawn, online casinos have been able to recreate this and have further enhanced the KENO experience by introducing new colours and concepts to heighten excitement. Furthermore, unlike brick and mortar casinos, online casinos can choose to play with a number of fantastical different themes and backgrounds which means that you can find almost anything you can imagine whether you're a health freak, veggie fanatic, a candy craver, or even a spooky sister with a penchant for the scary – the games truly are designed around individual needs for that unique touch and nothing is out of bounds.
Long held to be online innovators, in a further twist to the tale, many of the 'games' rooms' found on Bingo.org, have gone the extra mile and introducing games such as, Power Ball Xtra to their KENO section which gives the player the best of both worlds by combining Bingo and Keno. Putting the "X" in Xtra, Power Ball Xtra works by the player selecting up to 4 cards and placing a bet on each card. Bingo is scored when the numbers daubed on the selected cards match the patterns in the pay table.
If all this wasn't enough, many sites, also has a number of various other games to suit a host of different tastes and styles. Although the chain reactor is a more modern invention than KENO, it is proving to be very popular amongst players; much like slots in the way that it functions, Chain Reactor games usually consist of a number of neat rows and columns which have different symbols or characters. The player's aim is to bet on the likelihood that they will achieve a group, column or row of the same symbol, the more of the same symbol they have, the higher the payout. Most players are particularly fond of the cute characters that such games usually have, like for example, the expressions and emotions that the characters have, always add an extra interactive dimension to the game which makes you want to come back again and again – the fruits in Tutti Frutti games, for example are particularly comical and will have even seasoned connoisseurs falling in love with the game all over again.
How To Play Keno Online
In a traditional brick and mortar casino setting, players place their bets by writing an "S" over numbers of their choice on a blank KENO ticket which has a choice of 80 numbered selection boxes. After all players successfully place their wagers, the casino draws 20 balls (numbers) at random via a bubble like device which has 80 numbered balls being tossed about inside it by a wind blowing mechanism – the more matches out of 20 you get, the bigger your payout.
Payout does not just depend on the numbers which the player has chosen which are "hit", but the numbers "hit" are multiplied by the proportion of the player's original wager to the "base rate" of the pay table. While many casinos usually follow the traditional system of the more "hits" one has, the bigger the payout, some pay tables actually pay for hitting a lesser number of spots.
Security for Keno Online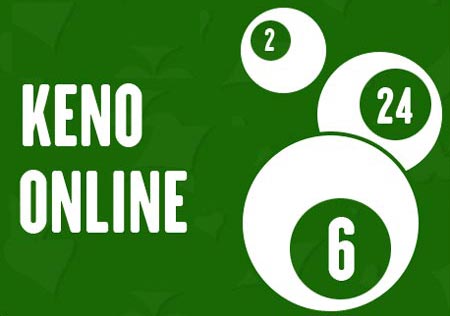 Security is, of the utmost importance and this can be seen in the various ways that player identity is safeguarded. All players are given player identification numbers and a system-assigned Player ID access code. Although some people question the security of the net, all the credit card details needed for registration are securely submitted on heavily encrypted pages which even renowned hackers would find impossible to get behind. What's more, the complete player register is stored on a computer which is separate from the internet.
The WWW-Server supports the SSL protocol for encrypted communications between the sites and its players and the credit card transaction system. Furthermore, it is important to note that the sites found on Bingo.org do not store complete credit card numbers and instead, it stores the first 6 digits and the last 4 with the player filling in the remaining numbers when putting in funds. If all this wasn't enough, online casino sites register each player's IP address and keeps a close eye on changes in online behaviour as this may show that a player's membership and access code may have been stolen.
Our online games' sites, know that serious games call for serious payment methods and that's why they only have the best of the best on board. Players can play with their minds completely at rest with big payment names such as: Visa, MasterCard, American Express, Skrill and Neteller on board to make sure that every transaction is as smooth as they come.
Discover Keno Online Bonuses
The sites we promote here are considered to be the best with good reason, apart from the ultra-generous welcome package, the benefits that loyal players can reap go on for miles. It is not just the first deposit you make which is rewarded, but most will give you bonuses of up to 1500% on your first three deposits. Furthermore, these come with absolutely no strings attached as players are allowed to immediately withdraw their winnings without any further Withdrawal Requirements.
Since this deal sounds truly unbelievable, let's break this down further – let's say you want to play KENO, you can get 500% on your first deposit with as little as €10. As previously alluded to, the fun does not stop here as you can deposit as little as €10 a second time and get a whopping 600% bonus and last but certainly not least, you can enjoy a fabulous 400% bonus when depositing  as little as €10 a third time too. With all these offers, you'd think there was some hefty fine print, but actually, these offers are valid for all players, on all games at all times!
The History of Keno
U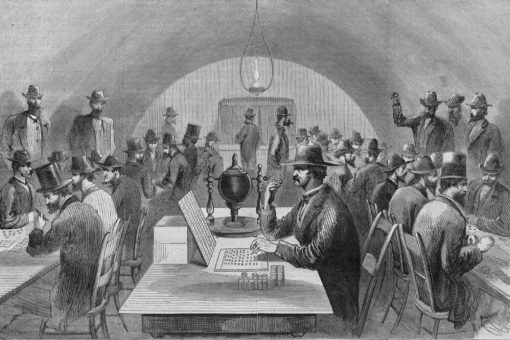 nlike games which require a great amount of strategy and skill, KENO allows you to sit back with a refreshing drink and wait for the balls of fate to be drawn. Although the word KENO itself has French or Latin roots (coming from the word five for the five numbers drawn which were drawn in the original version of the game), multiple accounts trace its beginnings to China where natives would play the game using sheets printed with Chinese characters which were very often the first 80 characters of the Thousand Character Classic (a Chinese poem used to help teach the foundations of Chinese characters to young children). It was from these 80 characters that the winning symbols would be drawn.
It is reported that the game was eventually introduced to the West by Chinese immigrants who sailed across the Pacific Ocean to build the First Transcontinental Railroad in the 19thcentury. Interestingly, the first gambling institutions that KENO reached actually referred to the game as "horse race keno" as while lotteries were considered illegal at the time, horse racing was not.
Read more about Slots  Read more about BlackJack  Read more about Roulette