Most avid bingo players are aware that when it comes to engaging in a game of online bingo that they have many different choices that they can make. The first of which is whether to choose to engage in the game at their local bingo halls or to engage in a game of bingo online. In a lot of cases, the only people that decide not to engage in a game of bingo online are the individuals that would not consider themselves to be Internet savvy. However, you do not have to be Internet savvy in order to engage in a game of online bingo, you just need to keep reading.
Different bingo websites will choose to use different software. Bingo software is what makes it possible for the game to be played, as it is the computer programme that runs the game. Depending on which country you are playing in all bingo software should be fully licensed and tested. For example in the UK, The Gambling Commission regulates all gambling software providers; granting and revoking their licensing according to strict guidelines designed to protect you.
Bingo Software Makes It Easy To Play Online Bingo
Most online bingo websites are set up with a user-friendly interface (which is the part of the game software presented to the customer) so players can understand the game and start playing as quickly as possible. This interface makes it possible for players of all different skill levels to engage in a game of bingo from the comfort of their homes.
Players will need to register with the online bingo website that they wish to be a part of and depending on which site you use you will either be asked to download the bingo software or you will be able to play instantly using Flash. Whilst instant play has become ever more popular, you will still find some sites that require you to download their software.
Downloading Bingo Software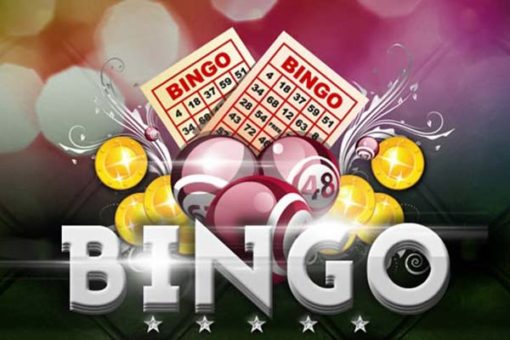 After registering, there are some bingo websites that will insist that you install their bingo software in order to join in the games that they host.
Downloading the software only takes a few minutes to do. If you are not computer savvy you may need to grab someone that is to help you with the download process. After you have downloaded the bingo software onto your computer using the software is extremely easy and you should see a small icon on the main screen of your computer- this is the software.
When you are ready to play a game of bingo, simply click on this icon with your mouse. After the icon has been clicked, you may be asked to enter your username and password, which you used to register onto the site with. Simply enter in this information and you are ready to begin playing a game of online bingo. Find a bingo hall that is seeking out players to join in and have at it.
Instant Play Bingo Software
As technology has improved there are now many sites that provide bingo software created using Flash, this means there is no need to download as you are able to play directly on your browser through the bingo website. You will still need to register for an account on the site you've chosen to use, but they will have instructions and prompts on the site and it should only take a matter of moments.
If you haven't decided where to play yet, make sure you check out our top bingo site recommendations. You can also find out where to play for mobile bingo, which also uses Flash and means instant from any location.
Online Bingo is Fun and Easy, but how does it work?
Bingo has always been a favourite of the gaming community and nothing has changed about that since the invention of the online version of the game. In fact, it has become even more popular with a more widely reached audience of game lovers the world over. With so many people playing, it stands to reason that the game has evolved new and fun ways of play that are quick to grasp for anyone. Of course, it does not have to be more than a straightforward, traditional type of play, but there are little differences in some games that can increase the interest.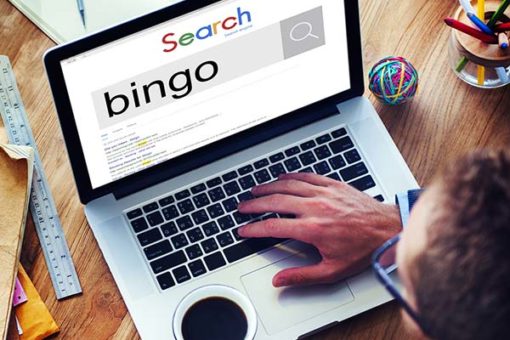 Online bingo is operated on a type of click and play interface. A random number generator is used for the numbers, or the 'balls'. Many games will use the 5X5 square card or larger, depending upon the goal of the game. In some play, the requirement to win means covering a predetermined pattern on the card, not just straight lines. This adds fun and visual interest for players. Bingo, however, does not need only patterns for fun, because the straight-line versions of the game are usually simpler and encourage even more interaction among the players. It is not uncommon after a win to see players congratulating each other in the chat box most online sites provide. Unlike traditional land-based bingo, players are encouraged to chat by bingo sites to ensure return players, giving them a higher retention rate. Retention is good! Players have a feeling of camaraderie and community the world over, and this is actually a plus to the traditional land-based games, where quiet is usually required and only people in the near vicinity can attend the bingo hall to play.
Bingo comes with two major differences. Free for the pure pleasure, or paid to possibly win the jackpot. Those jackpots can be quite substantial! This makes paid bingo more popular as time goes by, but the free bingo isn't hurting any and offers an amazing opportunity to get to grips with online bingo if you've never played before. Online bingo is so easy to learn and so relaxing to play that it is little wonder that it is one of the absolute number one games to play.
Different Bingo Software Producers
When you do choose to play online you may want to consider the different bingo software on offer and as you become more experienced you'll certainly want to take a peek at the different options. Some of the biggest bingo software producers are well known names to those who are experienced in online gaming, but if you are a new player, don't worry you can find out about them right here. There are some bingo software programs that are difficult to navigate. However, a wide majority of online bingo websites are offering Playtech software options, which make playing a game of online bingo as easy as pie.
Dragonfish: These guys are one of the biggest names in bingo software and arguably the most popular. Dragonfish have built their success upon reliability and choice with a huge selection of games, and great jackpots. More than 100 gaming companies use this software, which means you are always guaranteed a lively experience and community driven chat rooms. Unfortunately, it also means there are a lot of players seeking to win the jackpot for each game and thus your chances of being a winner are smaller. Both Wink Bingo and 888 Ladies use Dragonfish software.
Playtech: has been a big player in the igaming world since they were founded in 1999. They are a truly global company offering a huge range of languages and currencies. They are better known for their video slot and casino games than bingo, but that said, they have a great collection and are a number one choice for both land-based and online casinos.
Microgaming: giants of the casino world, Microgaming created their first online casino in 1994, so you know they've had plenty of time to create the perfect user experience. Any website using Microgaming software will have a huge and varied selection of casino games, but in terms of bingo software they are slightly limited with only 75 and 90 ball variants on offer.
Cozy Games: founded in 2005 and whilst relatively new players to the industry, they offer an amazing range of choice including 30, 50, 75, 80 and 90 ball bingo. Another USP of these guys is that Cozy Games bingo software tends to be favoured by no deposit sites meaning you can play without making any cash deposit.
Gamesys: London based and the Jackpotjoy producer of choice, Gamesys are known for record-breaking prizes and award winning bingo games. This bingo software producer is constantly innovating, so they are one to keep an eye on.
Jumpman Gaming: are the newest bingo software producers to be making a big impact on the industry being founded in just 2011. Despite the company's youth, it is a standout software provider concentrating on outstanding and instantly recognisable branded games. They offer 75 and 90 ball bingo and a well reputed, especially for their jackpots.
Parlay Entertainment: used by South Beach Bingo, Bingo Billy and Vics Bingo, Parley Entertainment is another long founded and excellent games producer. With one of the best reputations in the industry, they are bingo experts, providing flexible software and an easy to use interface
Playing Bingo online is amazing fun and straightforward. Now you have the tools you need to make informed choices about the type of software you want to play with and the difference it makes. This will allow you to make the most of your bingo experience from the very start.