We all love bingo, and part of what got some of us started was the fun and witty bingo number nicknames. How many of the bingo number calls (nicknames) do you actually know? Do you know their origins? What does Ealr Grant and the Beatles have to do with Bingo? Try our quiz and challenge your friends for the highest score. Good luck!
Best Bingo Rooms Online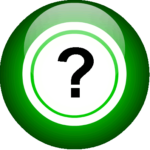 How well do you actually know your Bingo numbers? Do you know the classic number nicknames, correct bingo calls and their origins? Test yourself, compete on the leader board and play against your friends to show off you bingo knowledge.
Don't forget to share and challenge your friends to see if they can do better!
Choose Your 'Bingo Lingo', 'V*Points' or 'Bingo Bucks'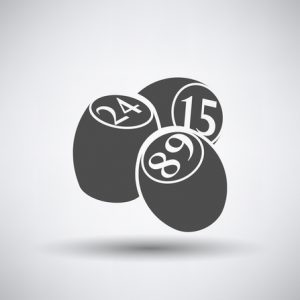 At Bingo.Org we keep a close eye on all the rooms we offer to make sure they are keeping up to our stringent standards and offering the best online games rooms to all our guests. We rate the rooms on quality of game play, offers, support and prizes, and its worth all the hours of research we put into finding the cream of the crop by watching the great play and hearing the brilliant comments. We are always amazed how the gamers take the sites we offer to heart and really make the most of their play, and their wallet.
With all their tantalizing offers all our rooms have we recommend every site on offer, but we also make sure you are able to have fantastic input in rating our rooms. Our 'Top 3 Sites' indicator shows you which of our rooms are being played the most by our gamers. Gamers have a way of finding the best promotions and working them in their favor, so if you're new to Bingo or just want to make the most of your hard earned cash, you can see where everyone else is 'working their magic'.
Our top 3 this week are giving away amazing deals, and are worth taking a serious look at.
Number 1 – WilliamHill. With the Cheltenham Festival just around the corner the deals are riding out of this world! By hooking into the chat that William Hill calls it's 'Bingo Lingo' you can win a myriad of prizes, and have a saddle load of fun whilst you do it. Bingo.Org has always been impressed at the friendliness of William.Hill, and the great feeling of community there. If you haven't experienced it – it's worth going over there now and taking in the experience, and taking in the HUGE range of current promotions whilst you're there. No wonder its often in the number one slot.
Number 2 – VirginGames. VirginBingo has gone from strength to strength since its beginning in 2004, and now is one the major players in the online gaming industry. What does that mean to you? It means that great gaming is mixed with great prizes, and a great experience. Virgin allows no fee cards and small stakes, so whatever you have to play with can be turned into ready cash. The generous 'V*Points' loyalty scheme is a great way to quickly amount cash … or air miles! With all this on offer, it's no surprise it's our number 2 room.
Number 3 – CyberBingo. A regular in our top three as it's a game room that offers our savvy online players an experience and prizes that they want to come back to again and again and again. Everytime you do, you can earn bingo bucks to trade for a lot of prizes. Like the other two major players, CyberBingo regularly appears in the top 3, so go and take your time in finding out why our gamers keep going back.
Whatever you do, make sure you come back and watch our top 3 to make sure you are where the actions is, and in the middle of the greatest games in online Bingo, with Bingo.org. Also, if you are looking for some extra fun visit our bingo jokes section.