It's often said that the most satisfying way to make money is to get paid for doing something you enjoy. If you enjoy playing online bingo, you can get the satisfaction of being paid for playing by getting set up with one of the best bingo bonus. So not only can you sit on your couch and play bingo in the comfort of your own home, but you can get paid for doing it. Here we're going to give you a quick look at how the best bingo bonuses work and how you can get in on the action Bingo sites are always giving away plenty of offers to entice players. 
Best Bingo Rooms Online
One of the best Bingo bonuses, and certainly the first you'll come across as a new player is the Bingo joining bonus. This bonus can work in different ways according to your operator of choice, but across the board, there are some things to consider to make the most this Bingo bonus.
How The Bingo Bonuses Work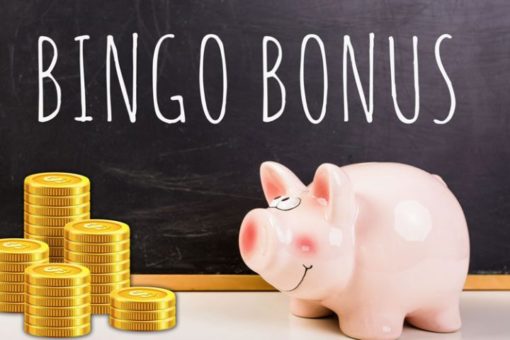 Online bingo rooms are constantly in competition with each other, which means that they have to offer good promotions and the best bingo bonuses to appeal to players.
The most common type of bingo bonus that online bingo rooms offer will pay you a certain percentage of a deposit amount. For example, a bonus might offer to pay you 50% of your deposit as a bonus, so if you deposit $200, you'll get an extra $100 for depositing.
The bonus money isn't credited directly to your account because that would be too easy for people to abuse. Instead, you'll have to meet what are called play through requirements on the bingo bonus. If a playthrough requirement on a $100 bonus is 4x, which means you'll have to wager a total of $400 before your bonus is released.
After the bonus is released, however, it's just like any other cash in your account, and you can play with it or withdraw it as you see fit. Whilst there is a catch to this promotion, we still consider it one of the best bingo bonuses around, but you will need to weigh up how much you plan to play before opting for a bonus with a playthrough requirement.
Figuring Out Your Hourly
With a little math, you can figure out what your hourly wages are for playing online bingo. This is a good way to employ some extra strategy to your Bingo game and ensure you're making good money with any bingo bonus. Suppose it will take you 10 hours of play to clear the playthrough requirements of a $200 bingo bonus. Then that means you'll be effectively making $20 an hour to play online bingo. While different bingo bonuses will be different sizes and have different playthrough requirements, you'll always be able to figure out your hourly rate if you can estimate how long it will take you to clear the bonus requirements. This will also help you work out the best bingo bonus for you, according to how you play.
The Best Bingo Sign Up Bonuses
These are definitely one of the best bingo bonuses you'll be offered as a player and are given out when you first sign up to an online bingo site. The best bingo signup bonuses usually work in one of three ways. The first is instant credit and the second way is release over time bonus. The third type of bingo sign up bonus is a no deposit sign up bonus, where you are given free money by the bingo site to try their software. We'll go over the main types of best bingo sign-up bonuses.
Instant Credit Bonus
The first type of bingo sign up bonus is an instant credit bonus. With the instant credit bingo sign up bonus, whatever the advertised bonus by the bingo hall is, it's automatically credited to your account for use as soon as you deposit. For instance, if the sign up bonus for a particular bingo site is 100% and you deposit $100, you will log in to your account and see $200 immediately available to play.
Released Bingo Bonus
The second type of bingo sign up bonus is a released bingo bonus. In this type of bingo signup bonus, your money is released the more often you play. So if you deposit $100 with a release bonus, you will have to play bingo games to get your $100 bonus. Depending on the site this could be just a few tickets or several. The good news is most of the online bingo sites offer instant sign up bonus credits so there is no need to play through. The reason any site would do a release sign-up bingo bonus is that they don't want people depositing $100 then taking the bonus and cashing out $200 for a $100 profit – without ever playing a game. You aren't allowed to do this.
Free Bingo Bonus
The third type of bingo sign up bonus is the free bingo sign up bonus. A large majority of online bingo sites offer you free real money to play their games and hopefully, fall in love with their software/site. The online bingo sites offer you the free sign up bonus as soon as you register at the bingo site for free.
How to Get the Ball Rolling with the Best Bingo Bonus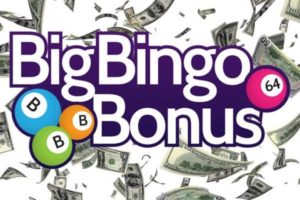 Online bingo websites are offering a plethora of the best bingo bonuses to players in order to encourage prospective players to engage in bingo gameplay on their specific site. A bingo sign-on bonus just one of the types of bonuses that are traditionally offered by bingo websites in order to encourage individuals to engage in gameplay on their websites.
Sign-on bonuses are traditionally given to an individual after they register onto a bingo website. The bonuses can range from a few dollars or Euros to twenty-five dollars or Euros in other places. The amount of money that a bingo website chooses to offer for a sign on bonus will be based upon their own discretion, so make sure you shop around to get the best bingo bonus.
Sign-on bonuses are also commonly referred to as signup bonuses as well. Be aware that you will not be able to withdrawal the funds that are given to you with this sign-on bonus. The bonus is used to give you the opportunity to engage in gameplay on a bingo website.
The Sign-up Bingo Bonus
A lot of bingo websites are offering these bonuses because they are trying to give individuals a chance to engage in playing a game of bingo online without having to render money to play the games in the first place, which makes them one of the best bingo bonuses around. There are a lot of people that take advantage of these sign-on bonuses so they can try out several different bingo websites without having to render money to engage in playing games.
With bingo sign-on bonuses individuals will be able to play a game of bingo and decide if they like the way that the games are played on a specific site. Players that obtain one of these bonuses after registering on an online bingo website will be able to engage in regular gameplay in the same means that regular paying customers are. They let you get an idea of how games are played on a specific website and decide if you would like to deposit your funds on a certain bingo site or not.
Tips for Taking Advantage of the Best Bingo Bonuses

Your welcome bonus gets your Bingo account rolling, it sets your starting budget so don't get carried away and spend it as free money. Use it strategically to try games that you wouldn't normally, or that promise big rewards.

If you are joining a Bingo site via their app, it's best to sign up and enroll to the best Bingo bonuses from your desktop, it avoids glitches and your bonus will migrate with your account on whichever device you sign in on.

The best Bingo deals and promotions are highly tempting, but make sure you play and spend within your means as this will guarantee a great Bingo experience.

Calculate the amount of your first playthrough and withdrawal limits in mind as this may mean you want to make a smaller or larger first deposit.

Make sure you've checked the deals T&Cs and you know any withdrawal and playthrough limits attached to the bonus.

It's important to make good use of your sign up bonus, so make sure to know the rules of the game very well before playing.
Don't Miss the Best Deals: Bingo Providers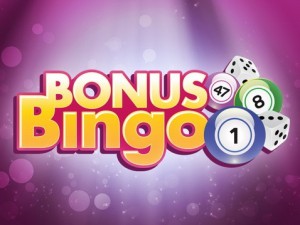 Finding the best Bingo deals and bonuses can be really easy, with such a competitive market, everybody is trying to offer something better than their competitors, meaning there is always loads on to offer for players. If you are using a Bingo operator that we haven't recommended just head to their promotions page and see what they are offering, but don't forget to comb those T&Cs.
Once you've picked the site/s you like to play at, make sure you stay on top of all their latest and greatest, and best Bingo bonuses. You can do this through the site, checking for new deals and offers when you visit, by signing up to email newsletters from your Bingo site and by following them on social media.
Bingo is a social game, and most of the top Bingo providers are keen social media users. It's often where they release all their news, competitions and giveaways first. It's a great way for them to keep in touch and in conversation with players, and trust us, they do.
In addition to the best Bingo welcome bonuses, you can also find out more about the top bingo sites, VIP clubs and promotions on offer to you all week long as a regular Bingo player. Find out more to enhance your online bingo experience at Bingo.org.