Mobile Bingo has spread like wildfire of late, and is one of the main reasons why there has been a surge in bingo innovation over the last decade or so. From the first apps, which were hugely popular to the creation of fully mobile sites. There's been a lot going on as more and more players have migrated from bingo halls to mobile play. As the popularity of mobile bingo has taken off, it's also attracted a whole new generation of players.
How to Play Mobile Bingo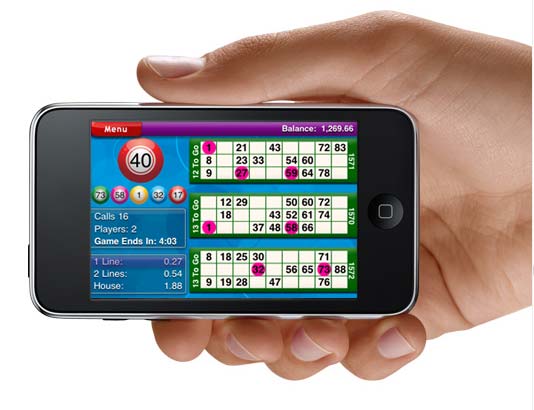 Mobile bingo is very much the vogue of today and offers endless possibilities in terms of fun and a vast range of prizes. This means there is a lot of information to take in about mobile bingo and also a few choices you need to make, such as where to play and whether to do so using a mobile bingo app or a fully mobile bingo site. Keep reading as in this article the Bingo.org experts are going to guide you through everything you need to know for the best mobile bingo experience.
To get started you'll need either a smartphone or tablet, along with the desire to have loads of fun and the chance to win some jackpot prizes. Every type of bingo player can find their perfect mobile bingo site and game as there is a huge array of choice available online, from beginners to experts, low budgets and high and those looking for progressives and jackpots.
There is no difference between the way you play normal online bingo, to that of mobile bingo, except you'll be able to use touch screen- which many players say makes their bingo game feel more immersive!
Essentially, there are two ways to play bingo on mobile devices:
The first and most common is a through the bingo site directly (if their design is mobile responsive and the great news is, due to the popularity of mobile bingo, most sites have now been fully optimized for mobile play).
The Second style of online mobile bingo play is through an app, which you download directly to your device via iTunes/app store on iPhone/iPad (iOS) devices– or from the company's website for android users, these types of apps are called native apps.
N.B – Just as a side note to clarify, iPhone or iPad devices are referred to as iOS devices and most others fall under the Android category.
Mobile Version or App?
Some Bingo sites have adopted a purely mobile version of their website (web based app) specifically designed to suit Android or iOS platforms. Others have focused on both mobile bingo sites and also the development of bingo apps to offer the widest choice to their customers over the way they want to play. The latter option is becoming the more popular route for the big names in the world of online bingo. Mobile Bingo sites can also come in really handy for those who have little space on their phones, as you don't need to download anything.
One of the major downsides players have found in the past (but it is becoming much less of an issue now) when playing directly at mobile bingo site is that the choice of games is restricted. This is to allow the games lobby and mobile site to load and function quickly on a smartphone. In comparison, when using a mobile bingo application, you're more likely to find the whole games lobby, including none bingo games. However, with technological leaps and bounds made of late, this is becoming far less of an issue.
Whether you choose to play via an app or mobile site directly, mobile bingo players are consistently blown away by the software responsiveness to different devices. Looking and working perfectly across smartphone and tablet. It does not matter if your smartphone has a screen of only 5 inches, or if you use a tablet that instead has 11, you will always be able to browse and view all the contents. Essentially, to answer the above question: Both mobile bingo apps and online bingo sites offer impeccable service, provided you know how to choose a quality bingo hall.
The Best Mobile Bingo Sites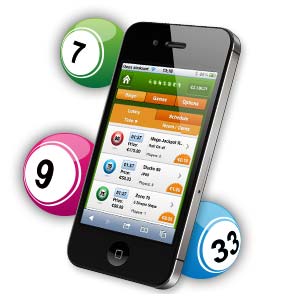 Now that we have the how to play mobile bingo, so it's time to start thinking about where to play mobile bingo.If you are looking to play mobile bingo for free and without gambling, we recommend that you download a free bingo application. These are not gambling apps, so you won't find the fantastic prizes on offer as if you pay to play bingo, but you can still have some amazing fun competing in mobile bingo, you can find free bingo apps at the AppStore or Google Play Store.
Now if you're are looking for jackpot sized wins as well as a huge serving of fun then your best option is playing at the mobile bingo site or app of one of the best bingo sites recommended by us. Our experts comb the internet for the best bingo packages and review the top sites to play at. The bingo rooms we recommend have years of experience, are reliable safe and often have the best bingo promotions. Most of the sites we have recommended offer both a mobile site and app- so you can try both modes and see what you prefer.
If you'd rather find your own mobile bingo site, you need to ensure you are playing at a fully licensed site as this ensures the bingo games are tested for fairness and in general that the mobile bingo provider is not a rogue site as to have obtained a license they have undergone a strict auditing process and adhere to the rules and regulations of online bingo.
Finding and Downloading Bingo Apps
As mentioned above, there are several very good free and real money bingo apps. Your focus should be on the usability of a mobile bingo app. This means how easy the app is too use and how comfortable you feel when you are using it, and also does it do everything you need it to.
As with everything online, more competition normally equates to more innovation and technology as the market moves faster. This means that there are some really great bingo app's out there. Downloading a Bingo app is really easy:
First Step
Start by finding your Bingo app at either the App Store/ Google Play Store or from your Bingo provider's website. Most time you can just type "bingo" in the app store to find many different free games.
Second Step
Click to download the app and your phone so that you will automatically install the software. Make always sure that your phone is uo to date.
Third Step
Open the software and start playing your favourite Bingo games from any location and any time. There are also games that you can play offline, with no need of any internet connection.
Online Bingo apps tend to also offer players other games these days, so expected to find games lobbies that include slots, scratch cards, casino table games and a massive range of bingo variants. In recommending Bingo apps, our experts gauge the general options of the apps through the app stores, this includes what players though, app specs and specialities. We combine that with our own expert and user reviews to provide you with the best possible Bingo recommendations.
Expert Tip: When you are joining the world of online bingo through an app, we suggest strongly that you register your account online via desktop first. This will ensure you get your bingo operators generous welcome bonuses and promos (as going through the app stores or their sites for the download can sometimes remove those options). Joining bonuses are highly competitive and there are some great offers out there which will give your bankroll a boost from the word go. The only thing better than playing Bingo online is when you are playing for free.
The Rules of Mobile Bingo
The rules and way you play mobile bingo is just the same as you would normally play online bingo. There are no special rules and any rule variations will be announced when you enter a bingo room. Never played online bingo before? Find out about the different bingo variants available online and the rules at bingo.org.
Mobile Bingo Bonuses
The growing competition amongst the brands both in terms of the quality they offer for mobile bingo users but also the technologies behind them means that getting users to play at their mobile bingo room is becoming ever more important and one of the best ways they attract customers is through their bonus schemes, we at bingo.org love a good bingo bonus and a mobile bingo bonus is often even better due to the fierce competition. You'll find mobile-exclusive deals and promotions when you become a mobile bingo player.
The Final Choice
Of course, there are lots more mobile versions of each bingo room and it can come down to a matter of taste as to which you pick. All the bingo operators that we endorse at Bingo.org have mobile ready services. As it is such a key part of a players' online bingo experience we won't be recommended them if they don't. One of the criteria in reviewing Bingo sites is that their mobile service must also be reliable and user-friendly to accommodate users. That means you can pick any of our top recommended bingo sites, knowing they will also provide some of the best mobile bingo on the market. On top of that, you can be assured that you've made a top choice as we only review the most reputable and best bingo sites on Bingo.org. What are you waiting for? Start playing mobile bingo now and get in on the fun!