Bingo is not only a favourite game that is played by millions of online players each year, it is also considered to be a popular hobby for many people across the world. Given its popularity, it quite unsurprising that it comes in several diverse formats. While some of these such as the 75 ball bingo game are more predominant in the North American countries of USA and Canada, the 90 ball bingo game is the one that most European countries such as the UK prefer. In fact, the 90 ball bingo game originated in the UK, and it quickly spread across all of Europe and is now the main bingo game of choice for players in Asia and even Australia.
Best Bingo Rooms Online
Play and Win 90 Ball Online Bingo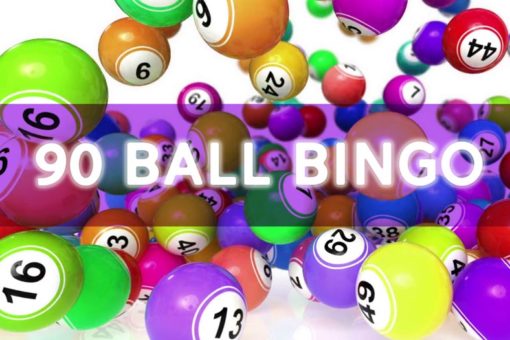 The greatest difference between 75 ball online bingo and 90 ball online bingo is the different card arrangements. This is mainly one of the main reasons why 90 ball bingo online is not very popular in North America, as these players are not familiar with the 90-ball game cards. In the 90 ball bingo game, there are obviously more numbers, which are arranged in three rows and nine columns.
Each of these rows contain five squares with numbers ranging from 1 to 90. The remaining squares are blank, and as opposed to 75 ball bingo online there is no free square. This makes the 90 ball bingo online game last longer, and most people prefer to take their time playing bingo.90 ball bingo is the perfect choice for those looking to spend time in the bingo environment, taking things a little more laid back and getting involved in chat a with other players
The 90 ball bingo tickets or cards are arranged in 90 squares, which have very particular dimensions; numbers are arranged across three horizontal lines by nine columns. Each of these cards has 15 numbers each, and every single line has a maximum of five numbers. Every single 90 ball card column has a specific number distribution; the first column contains number:
1 through to 9

the second one contain the numbers 10 through to 19
the third numbers 20 through to 29
the fourth numbers 30 through to 39
the fifth numbers 40 through to 49
the sixth numbers 50 through to 59
the seventh numbers 60 through to 69
the eighth numbers 70 through to 79
the ninth numbers 80 through to 90
This might seem to be confusing at first, but experienced players that have played 90 ball online bingo several times can vouch for the fact that it becomes easier to find numbers after you play a couple of times. New players may get confused at first until they get accustomed to how the bingo games works, so the way these numbers are distributed will help them to not lose track of the numbers being called.
One of the highlights of 90 ball online bingo is that it is a game that is played in three stages, making any given game longer than other bingo game formats, and also including multiple prizes! 90 ball bingo is generally played in three stages called one line, two lines and a full house. Further details about how these different stages work can be found below.
Playing 90-Ball Bingo Online
When it comes to playing 90 ball bingo online, the process is very similar to the way that it is traditionally played in bingo halls.
First Step
Firstly, you need to decide how many tickets you will be purchasing, as the greater the number of tickets that you play in a given game, the higher the probability of landing a winning line or house.
Second Step
The second step is to decide whether you want to mark the tickets yourself, or if you will be using the online bingo site's computer software to automatically mark it for you. It is suggested that new players proceed cautiously with their choice – they might want to mark a couple of single tickets first, and then use the software if they decide to purchase multiple tickets.
However, you should definitely take the opportunity to mark the numbers for yourself, as that is the whole point of why bingo is such a popular game with millions of people! A neat trick that most online bingo sites do is that players that purchase multiple tickets have a cool feature to look out for. In order for these players to keep track of all their cards and the numbers, the cards usually change colour depending on how many unmarked numbers there are left before catching bingo.
Buy 90 Ball Bingo Tickets
To purchase tickets, all you need to do is enter an online bingo hall on your website and use the money deposited in your bingo account. Different bingo halls will have tickets at different prices, and the higher the cost of the ticket, the higher the money prizes in the case of a win.
There will generally be a countdown till the start of a bingo game, in order to allow for enough time for new players to join the bingo hall and purchase their tickets. Most online bingo halls also have live chat rooms where you can talk to other players in the hall. Once the timer goes down to zero, numbers will be randomly drawn and each player has to mark this on their ticket (if they do not have the automatic marking system).
Usually, a 90 ball bingo online game is played until one player marks five numbers in a horizontal row. But online many games continue until a player catches a "full house", meaning completing his or her whole card.
Winning 90 Ball Bingo
A game of 90 ball online bingo will normally be played in three stages:
One line: In a "one line" game, players need to mark a complete horizontal line across one card; so all the five numbers should be marked.
Two lines: The aim of a 'two lines' game is to complete any two marked lines horizontally across one card, which means that 10 numbers should be marked.
Full House: Finally, a "Full House" means that all the numbers marked off on one card (all 15 numbers), as in a regular coverall game.
90 Ball Bingo Payouts
The prize split differs for each stage of the game, but without a doubt, the Full House is the one to aim for, as it is always the largest prize in any one game.
Tips for Winning 90 Ball Bingo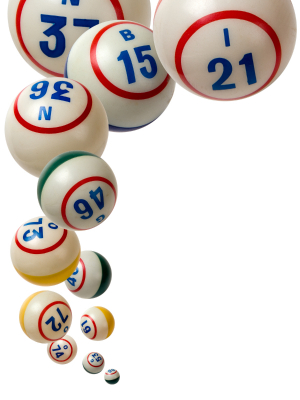 Bingo is a random game and bingo software is tested for fairness. A random number generator is used to ensure random results for the bingo ball draw in online bingo.
Whilst this means your game is always fair, it also denotes there isn't any specific strategy you can use to increase your chances of winning. However, you can increase the odds of you winning through some basic steps.
Know the rules: different bingo providers and software may have slight quirks to the rules of winning patterns- check the rules before you play to give yourself a winning head start.
Play the Promos: Make sure you are up to date with all the latest promotions and member benefits available at your favourite bingo site. Playing more and for less provides better winning opportunities.
Play more cards: increase your odds by increasing your cards and therefore chances of winning. Make sure to factor in the cost of the cards; this will help you play 90 ball bingo strategically.
Play 90 ball bingo at off-peak times: increase your chances of winning by playing when there are fewer players. Take your gaming out of hours and up your odds with this clever strategy.
Jackpots attract more players: Just as peak hours attract more players, jackpot games can be busy places and the more players the more competition for the prize. Whilst the draw of a jackpot is irresistible to many players, a wise bingo player will factor this into how they play a jackpot game.
Pick Your Cards: Players can reap the maximum benefit in bingo by playing a wide range of numbers and number endings. As bingo is random, make sure you're in with the best chance of winning by picking cards with a good spread of numbers. Don't group your chances with similar numbers.
90 Ball Bingo for Mobile
You can now play 90 ball bingo, along with other variants from any location and device, such as your iPhone, Android, I pad or tablet. With mobile bingo sites and apps aplenty there's loads of choice. This includes a massive selection of welcome bonuses and promotions that will help you play more bingo for less money.
Got everything you need to get started playing 90 ball bingo? Great! 90 ball bingo is an exciting and more laid back variant suitable for a wide range of players. Find your perfect bingo spot and start playing straight away. Read our reviews and discover more about the bingo sites we endorse and how we review them at the bingo.org best bingo sites.