80 ball bingo is the shiny all new bingo game that has taken the UK by storm! Originating in the UK, the game has spread like wildfire and it now brings fun and joy into bingo halls, computers and phones worldwide. Also known as bingo 80, this game is widely available both live and online and offers great fun and fast-paced action. 80 ball bingo sits on the middle ground between the more traditional 75 and 90 ball versions of the game. It is shorter and a little more complex than 90 ball bingo, but longer and a little less complex than 75 ball bingo. Essentially, 80 ball bingo hits that sweet spot in the middle, making it perfect for all the players who want to play the best of both worlds in one great game.
Best Bingo Rooms Online
Originally called 'shutter board bingo' on account of the small shutters that cover the numbers on the bingo cards in live bingo halls, this game is now available in online versions across the world… So you can play it anywhere at any time!
Playing 80-Ball Bingo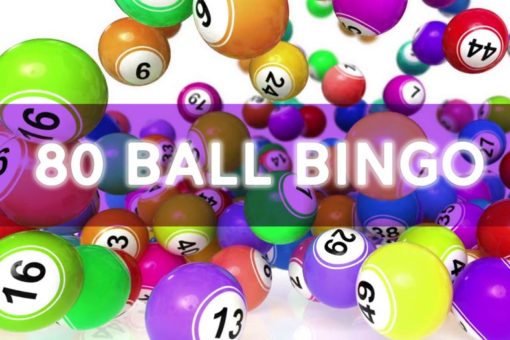 As you may expect, in 80 ball bingo, you are waiting for numbers between 1 and 80 to be called by the bingo caller; if a number on your card is called then you need to mark it with your dabber- pretty standard bingo. However, with bingo 80 you will notice that the grid found on the 80 ball bingo cards is totally different from 75 and 90 ball bingo cards, but don't worry, it's very easy to get used to. It is laid out in a 4×4 pattern with a total of 16 numbers across the grid. Each column is a different colour and the numbers are divided into the different colours. The way this works is like this:
-The red column contains numbers between 1 and 20,
-The yellow one has numbers between 21 and 40,
-The blue one has numbers between 41 and 59,
-And the silver one has numbers between 60 and 80.
To make the game interesting, in 80 ball bingo you are not simply looking to fill in a horizontal line or house – which can get boring – nor do you have to keep track of confusing patterns – which can be difficult to remember. Instead, your aim is to complete any one of the following combinations, which pay out in stages:
Single, diagonal, vertical or horizontal lines: simply make a line of 4 numbers in any of the named directions.
Corners: blot out all the numbers in each of the four corners of the grid.
Square: If the four numbers in the centre of the grid, which form a square, are called, you'll win.After any of the above wins the game will continue for a second chance of winning and players need to get
Double and triple lines: they can be horizontal, diagonal or vertical. After double and triple lines have been won, the third and final chance to win is:
A full house: when all 16 numbers on your grid have been called.
80 Ball Bingo Prizes
There are plenty of prizes on offer when it comes to bingo 80. The amount of money you can win through completing any one of these variations is typically determined by the price of each ticket and the number of bingo players who have been playing alongside you. However, there are many live bingo halls that offer a guaranteed minimum amount of prize money regardless of how many players are in the game.
It is also possible to find 80 ball bingo games with progressive jackpots, but because of the huge, life-changing jackpots on offer, you will find a lot more players at these 80 ball bingo variants. Unfortunately, this means more competition for the prize and the opportunity to win becomes slimmer. With so many different types of prize on offer, it is important to shop around and ensure you're playing for the type of prize you aim to win. This will ensure you get the most from your bingo experiences.
How tp Play 80 ball bingo online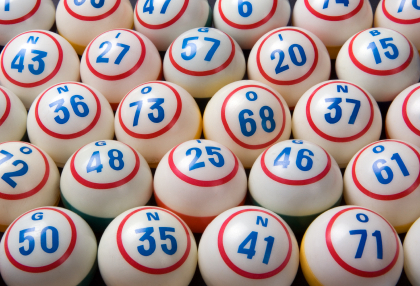 Playing 80 ball bingo online can be a fun and rewarding experience for all players, whether experienced or new to bingo. Its main advantage is that it can be played from the comfort of your own home – or even from a mobile device! Additionally, there are a variety of sites that offer free sign up bonuses or deposit bonuses, as well as a range of other promotions that can be picked up as you become a regular, loyal player of the online game. There is a huge range of choice out there, so if you are interested in bingo games then it's best to shop around a bit first to find the best deal for you.
Once you make your decision, signing up to an online bingo site is super easy; it's simply a case of making an account, filling in some personal details and making a deposit. So long as you use a reputable site, you can be assured that your personal and bank details are quite safe, however, if you're concerned about this then checking the T&Cs should put your mind at rest. Trustworthy sites will normally as a minimum guarantee SSL encryption covering all transactions. There are many different options you can use to deposit money, including e-wallets like Neteller and Skrill and many visa and credit cards like Maestro, so you can find what's right for you before you get started. Find out more about online bingo payment methods right here.
When you're all set up, it's time to play! The online version of 80 ball bingo is very similar to the live version, with only a few variations. One of the most obvious is there is no live bingo caller and the computer selects the balls, but as per usual, each number can only be called once and the draw is randomly generated using software that has been tested for both fairness and randomness The most important difference for players is the way that you mark the numbers on your bingo card.
Online there are two options: doing it yourself with your mouse or allowing the computer software to do it. Whilst the first option provides a more interactive feel if you have never played bingo before you may find that the computer software is a better way to start, as it will always keep up with the numbers being called. This is especially true if you are playing with more than one cards at a time (a good technique for those of you who want to increase your chances or winning). On top of all this, playing bingo 80 online means you can also play on the go, from any location via mobile bingo sites.
Winning Tips for 80 ball bingo
Winning bingo is generally quite easy and it is a low-risk game, which explains its huge popularity. However, if you really want to improve your chances or winning big, then there are a couple of things that you can do.
First Tip
The first is about knowing the rules; you should never wager in an online bingo hall if you haven't first learned the rules of the game. Not knowing how to play leads to making basic mistakes, like clicking the wrong button and losing money.
Second Tip
The second, a straight up suggestion of playing more bingo cards at one time. This is where the aforementioned automatic computer number blotting comes in particularly useful as you can balance many bingo cards all at the same time without getting lost, or behind the pace of the game and therefore boost your winning potential. If you are on a tight budget then shop around for sites or halls that sell inexpensive bingo cards that fit within your budget. This way you can play more of them and increase your chances of winning.
Third Tip
Another great tip is to try playing in off-peak hours – like playing in the middle of the day or in the middle of the night as opposed to in the evenings when most people are on their computers can vastly improve your chances or winning some bigger cash prizes. This is simply because you won't be sharing the pot of prize money with as many other people!
Fourth Tip
Lastly, you should always keep an eye out for Bingo promotions as mentioned above every Bingo operator will have unique promotions, whether as joining, first game or regular reward programs. Shopping around for the best promotional deals will allow you to play more at a lower cost to you equaling more winning opportunities!
Start Playing 80 Ball Bingo
Bingo has always been about having fun and going online hasn't changed this. If anything it's opened up a whole new world of bingo opportunities and chance to innovate, 80 ball bingo is just one great example of that. With fast action and great rewards available 80 ball bingo is a perfect game for any bingo enthusiast, we're sure you'll love it in no time.
So if you're ready to jump right and start playing, check out our recommended bingo halls for US Bingo Sites or any other country as Australian and New Zealand players or get down to finding your perfect bingo bonus before you sign up and start playing.