There is nothing like a game of bingo to make a dull day better. There are several types of bingo games to choose from, and sometimes it can be difficult for both new and seasoned bingo players to choose one from these numerous variations. Despite this, the most common one in both the USA and Canada is undoubtedly the 75 ball bingo game.
Best Bingo Rooms Online
Even though the 90-ball game is a more popular bingo games in Europe in countries such as the UK, and there is also the new up- and-coming bingo, which is also garnering a lot of attention online, nothing beats a classic. In fact, the classic 5×5 bingo ticket used in 75 ball bingo game is what most people associate to when they think of bingo. Therefore, it is quite unsurprising that 75 ball online bingo is the most popular bingo variant among online players as well. Its popularity peaked in the 1940s and has stayed a firm favourite ever since. 75 ball bingo is now what most players consider when they think of classical bingo.
Play and Win 75 Ball Online Bingo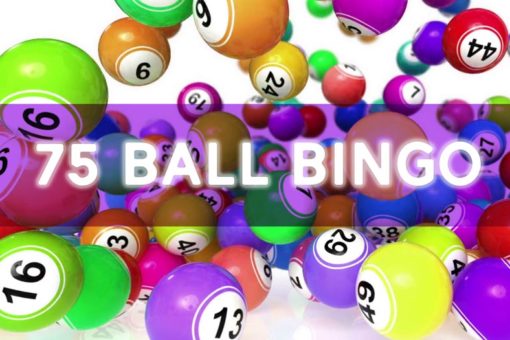 When playing this variant of bingo, you will notice on your 75 ball bingo card or ticket that there are 25 squares that are arranged in five horizontal and five vertical rows. Every square contains one number, except for the centre square which is usually marked as "X" or "free space". It is important to remember that this free space counts as a marked number.
When you look at your card or ticket, you will immediately notice that there are the letters B, I, N, G, and O that are visible above the vertical rows. These are spelled out so that players can easily locate the number on their ticket during the game. This is particularly helpful for players that purchase multiple tickets during one game, as 75 ball bingo online progresses at a relatively faster pace.
The distribution of numbers in the ticket or card is also predetermined by the letters visible at the top of the vertical columns:
•    In the column under the letter "B" players can find the numbers between 1 and 15,
•    the numbers 16 through to 30 in the column labelled "I",
•    the numbers 31 through to 45 in the column labelled "N",
•    the numbers 46 through to 60 in the column labelled "G",
•    and finally, all numbers between 61 and 75 are found in the vertical "O" column.
In the case of experienced players, who frequent 75 ball bingo, they will no doubt, know these numbers and patterns by heart, along with winning combinations/patterns for 75 ball bingo. New players may get confused at first until they get accustomed to how the game works, but the way these numbers are distributed is actually done so as to help them to not lose track of the numbers called.
The Differences
The greatest difference between 75 ball online bingo and 90 ball online bingo is the different card arrangements. In the 90 ball bingo game, there are obviously more numbers, which are arranged in three rows and nine columns. Each of these rows contains five squares with numbers ranging from 1 to 90. The remaining squares are blank, and as opposed to 75 ball bingo online there is no free square. This is why so many people prefer to play 75 ball bingo online, as having fewer numbers allows them to buy more cards and increase their chances of winning!
Playing 75-Ball Bingo Online
Playing 75 ball bingo online is very similar to the way that it is traditionally played in bingo halls.
•   You need to decide how many tickets you will be purchasing. Obviously, the more tickets or cards that you play in a given game, the higher the probability of landing a winning prize.
•   The second step is to decide whether you want to mark the tickets yourself, or if you will be using the online bingo site's computer software to automatically mark it for you. New players should proceed cautiously with their choice, so we definitely suggest that you use the software if you decide to purchase multiple tickets. However, do take the opportunity to mark the numbers for yourself as well, as that is the whole point of why bingo is such a favourite game!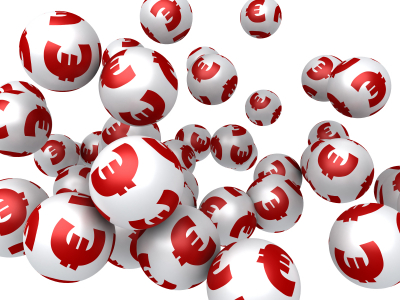 To purchase tickets, all you need to do is enter an online bingo hall on your website and use the money deposited in your bankroll. Different bingo halls will have tickets at different prices, and the higher the cost of the ticket, the higher the money prizes in the case of a win. There will generally be a countdown to the start of a bingo game, in order to allow for enough time for new players to join the bingo hall and purchase their tickets. Most online bingo halls also have live chat rooms where you can talk to other players in the hall. Once the timer goes down to zero, numbers will be randomly drawn and each player has to mark this on their ticket (if they do not have the automatic marking system).
Traditionally, 75 ball online bingo is played until one player marks five numbers in a row on his or her bingo card. The row can be horizontal, vertical or diagonal, and players are allowed to count the "free space" square as marked. It is quite a nail-biting experience waiting for a final number to complete a row and win the prize. Most online bingo sites also have an indicator to show you the numbers that have been drawn and the ones that have yet to be picked up. This allows you to keep track of what numbers are left, especially if you are marking the drawn numbers yourself and happen to miss one!
Winning 75-Ball Online Bingo
Winning at 75 ball bingo online is very easy and is mostly a matter of probability! A prize is awarded when a line is completed, either horizontally, vertically or diagonally. However, most online bingo sites enjoy spicing things up! In fact, 75-ball bingo games online are often played with additional winning patterns other than the traditional five-in-a-row. Examples of these patterns include the "Blackout," also called "Coverall," the "Diamond" and the "Outside Frame" pattern.
These winning patterns make the games more interesting and challenging, and the winning prize is generally even better! You'll even find really interesting pattern games and in theory, they can be limitless, it all depends on the bingo operator. Remember to look out for these additional winning patterns when you are playing online.
Winning Tips for 75 Ball Bingo From the Experts
Bingo is a random game, when playing online this is kept fair by the use of computerized random number generators. Whilst this means there isn't any specific strategy you can use to increase your chances of winning, you can increase the odds of you winning through the following expert strategy tips.
Tip 1
Know the rules: different bingo providers and software may have slight quirks to the rules or winning patterns- check the rules before you play to give yourself a winning head start.
Tip 2
Play promos: keep an eye out for promotional games or deal that will give you a better deal on your bingo game. More games create more winning chances.
Tip 3
Play more cards: increase your odds by increase your chances-cards- of winning. Factor in the cost of the cards to your chances of winning; this will help you play 75 ball bingo strategically.
Tip 4
Play off-peak times: If you play during a busy time, you decrease your chances of winning, as there are more players. Take your gaming out of hours and increase your odds of being the winner. Remember, jackpots attract more players: Just as peak hours attract more players, so do jackpots. Make sure you've factored the number of other players in a bingo game before buying your cards.
Tip 5
Select a wide range of numbers and number endings: As bingo is random, make sure you're in with the best chance of winning by picking cards with a good spread of numbers. Don't group your chances with similar numbers.
Picking Where to Play 75 Ball Bingo
Picking where to play is important for new and seasoned bingo players alike. Different bingo sites will offer different promotions and bonuses designed to pull in the punters. They will also have different vibes and games on offer. At Bingo.org, we've reviewed what we consider to be the best online bingo sites. You can read our reviews in full, or find out about which bingo sites have the most incredible bingo bonuses.
Advantages of Playing 75 Ball Bingo Online
When it comes to playing 75 ball bingo there are many advantages that going online can bring:
•   Access the most cutting edge, high tech software and innovative bingo games.
•   Customize your play through game functions and account settings.
•   Play on the go and from wherever you want with mobile-ready software and great payment options.
•   Get mind-blowing joining, member and VIP bonuses; like matched deposits, free cards and everyday promotions.
•   Meet an online and friendly community of like-minded players through game chat.
•   Shop around for your perfect playing environment, prizes amounts, car cost, winning patterns and players.
•   Bingo on demand- never run late for a game again as you can play whenever you want.
•   Play no deposit and free bingo, whilst still winning real money prizes with no deposit games.
You should now be ready to get started playing 75 ball bingo. This is one of the world's favoured types of bingo, but don't forget that playing online is all about experimenting with different  bingo variants. Find out more about 90 ball, 80 ball, 75 ball and 30 ball bingo with Bingo.org and visit our top bingo sites.